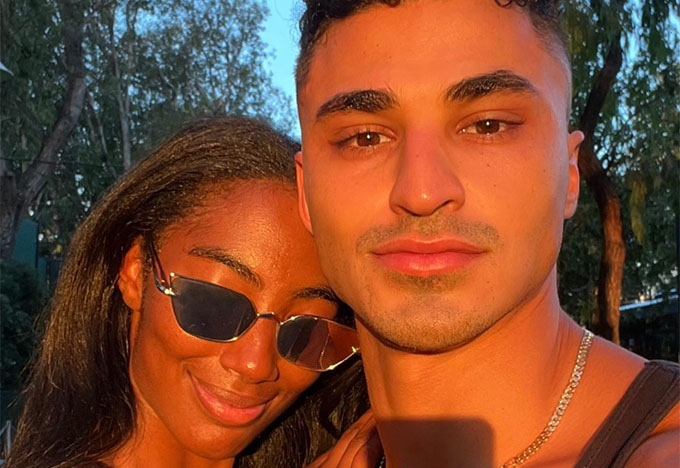 Big Brother 24 might have ended three days ago, but the buzz from a dramatic season and Taylor's historic win lives on.
The BB24 houseguests got their phone back pretty quickly on Sunday night following the finale and the social media updates started right away. The main players from the night were busy with interviews, but Joseph was one of the first houseguests to re-surface on social media. We also saw Michael reunite with his fiancé Hayden, and Brittany with her husband Steven.
And then by Monday, everyone was seemingly back together again and hanging out at Celebrity Big Brother Season 3 runner up Todrick Hall's house. Todrick also welcomed the BB23 cast to stay there after their finale last year.
So since Monday, fans have been keeping a close eye on Instagram and Twitter for any update they can find. One of the biggest moments was the Taylor and Joseph reunion. Fans are hopeful that the pair they've given the "Jaylor" moniker will actually confirm they're going to give a post-season showmance a try. For the record, Taylor has tweeted "give the fans what they want" and the two have seemed to be cozying up to each other a bit. But so far there's been no confirmation. We'll keep an eye out for any announcements from US Weekly or People Magazine (haha).
Big Brother 23's history-making alliance The Cookout have also been very present. And a trip to Disneyland was also included in there somewhere.
On Tuesday night, most of the cast got together at Todrick's for a BB24 watch party. It appears they just watched the first episode together. Also on Tuesday, fans got extra excited to see BB6, BB7 and BB22 favorite Kaysar meetup with Joseph.
Noticeably absent from all these events after Sunday night were Kyle and Alyssa.
If you want to keep up with more post-season meetups and gatherings, here are some of the active BB24 houseguest's Instagram handles:
Taylor: @thetaylormack
Joseph: @abdinjoseph
Michael: @michaelbruner3
Brittany: @brit.hoopes
Turner: @turnurr
Monte @taylord_fit_
Indy: @indysantosofficial
Jasmine: @thejasminemonroe
Pooch: @poochie_maneee
Ameerah: @ameerous
Nicole: @thebutcheredgoddess11
Big Brother 24 Post-Season Photo Gallery
Source: Instagram