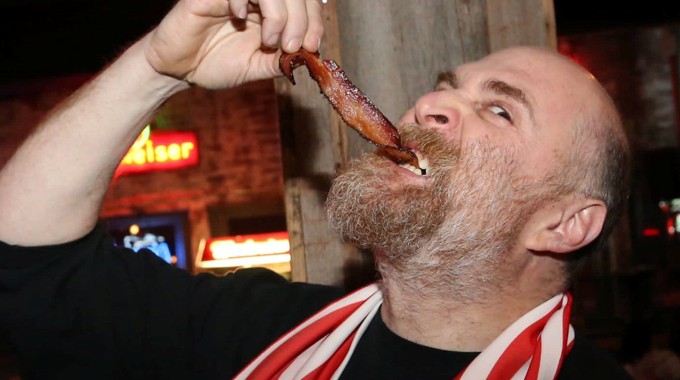 This season of Big Brother has been so predictable – I decided to cancel my feeds and stop watching this week. Did I miss anything? September Fools! Ok, I know that's not a thing, but I needed to start with a "joke" as this past week was the most tumultuous week in an often volatile house. The topic of race has found its way into Big Brother 24 as it has several times over the past few seasons – but we've never seen anything like this.
There was so much that we did not see thanks to CBS/Paramount+/The Powers that Be cutting the feeds – so we will never know the exact conversations that took place Sunday & Monday. All we have to go on is whatever edited package they put together on tonight's show – and the various retells by the house guests. Only 1 thing is clear – and that is Kyle will be evicted this week.
But first – let's look at how we got here – and how each player ranked based on their game.
Monte – 5 strips of Bacon & a hug – I can't even imagine what was going through his head this week as he saw both sides of his alliance do & say some wicked stuff. Despite all the chaos we saw, Monte has kept his cool and is looking for his path to the end of the game. He has questioned the motivation & timing of the information from Michael & Brittany. If he gets a chance to take the first shot, he will.
Turner – 3 strips of Bacon & a high 5 – what is it about his HoH weeks that makes the house go absolutely bonkers? The first half of his week was spent trying to get out the biggest threat (Michael), or one of his minions (Brittany / Taylor). Then once given the information about Kyle, he did not hesitate to throw him on the block. His wanting to keep Kyle in the house was not to show support, but it was to try and give himself a shield moving forward. As outgoing HoH, he is vulnerable since he loses at least 1 chance to protect himself. It's great to see a player like him not afraid to tackle sensitive topics with the maturity that goes beyond his years.
Terrance – 2 strips of Bacon & 2 strips of Tofu – I have to applaud Terrance for wanting to give Kyle a chance to learn from his mistake and make things right. From a strictly game perspective, keeping Kyle this week over Taylor definitely would help him in the long run. However – the way he has been so anti-Taylor all season long is still a head scratcher. We have seen Terrance have some game savvy, but not sure if he is on the path to victory.
Taylor – 1 strip of Bacon & a bag of catnip – Taylor truly does have 9 lives. This is the 4th time this season she is on the block come eviction night, almost every time as a target, and this will be the 4th time she survives. From a game standpoint, she really has none. From a personal perspective – I applaud her for keeping her head up high and persevering.
Michael – 2 strips of Tofu & 2 strips of Bacon – just like Terrence, Michael had some good and bad this week. The good – obviously was him winning ANOTHER competition and not just keeping himself safe, but also keeps his #1 ally safe. The bad are the optics of him using the info about Kyle when it was convenient inside the game, and has several of them questioning his motive. Did he really struggle with the pressure of holding this info? Or did he truly want to do the right thing. If he was so outraged by Kyle's suggestion, why did he not use the Veto on Taylor? This misstep by up til now the best player this season, could be what ends up taking him out and preventing him from becoming a truly legendary player in all of Big Brother. After this week it looks like the next phase will be Monte vs Michael – and that could be very exciting.
Brittany – 3 strips of Tofu & a clue – let's face it, without Michael there, Brittany would have been gone a long long time ago. She even has less game than Taylor – and that is mind boggling. There is absolutely no scenario that I have run in my head where she ends up winning this season. But she leads those meditation sessions to try and keep the house calm. Is that worth $750k?
Alyssa – 4 strips of Tofu & a vibrator – yeah, I went there. It's clear that the only thing Alyssa cares about is rolling around in bed. Despite the way Kyle treated her in the game for the first 7 weeks, and then this info about him coming to surface, she spent about 24 hours questioning everything. After that, it was right back in the sack with Mr. 10 Seconds!
It's not a shock to see that Kyle is the Tofurkey of the Week. I brought this up in the Week 6 rankings that his fear of Cookout 2.0 forming had no basis. But it took several conversations before Kyle realized what he did and why it was wrong. Then to use the excuse of "living a sheltered life" before finally admitting what he did and trying to do damage control was a bit too little too late. The world is gonna come crashing down on him when he gets out of the house. Let's hope that this is what he needs to learn & grow before we stone him in the town square.
I know we are all excited to see the house meeting went down & how Julie handles the exit interview with Kyle tonight. It's sad that this is even a thing, but here we are. Let me know in the comments section below what you think of my rankings and who are you rooting for the rest of the season.
From outside the Big Brother house – I am Adam Poch – enjoy the fireworks tonight!
Catch me here every week during the BB season for my rankings. If you want more of my thoughts during the season. follow me on Twitter @HeavyMetalTeddy – and listen to my Podcast – @BigBrothersPod.