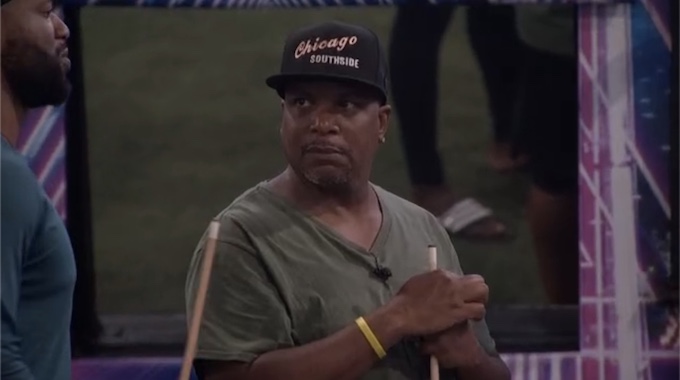 We have officially kicked off Week 9 of Big Brother 24 with a new Head of Household in charge. With only seven houseguests left inside the Big Brother house, the options for this week's Nomination Ceremony are slim. Read on to find out which two BB24 houseguests will be seeing the block this week and which of them is this week's target!
As we all know, Michael went on to win the Head of Household Competition soon after the live show ended on Thursday night. With that win, he has become this season's first three-time HOH. So far Michael has promised both Turner and Monte that they are safe this week. Michael also told Alyssa that he wouldn't go after Turner this week unless there was critical information that could change his mind. He is also nervous that The Pound might have turned into a F2 between Turner and Monte.
Michael knows that he is going to be the target next week, so what is he going to do this week to ensure that he is in a better position next week? As of right now, he plans to stick with his former Leftovers alliance members and nominate Terrance and Alyssa at this week's Nomination Ceremony with Terrance being the primary target. He confirmed this with Brittany during his one-on-one with her and added that he was pretty sure that Terrance is upset that Michael has won another Head of Household Competition.
All but one houseguest plays in this week's Power of Veto Competition and as long as Terrance or Alyssa don't win, Michael should have a fairly easy week. With Michael being this week's HOH and having a guaranteed spot in the competition, there is not only a good chance of the noms staying the same but also a good chance at Michael breaking a Big Brother record.
Do you think that Terrance and Alyssa are Michael's best options this week? Make sure you check back later for confirmation on this week's nominees!
Download our Big Brother App, join us on Facebook & Twitter, and get our Email Updates for more!