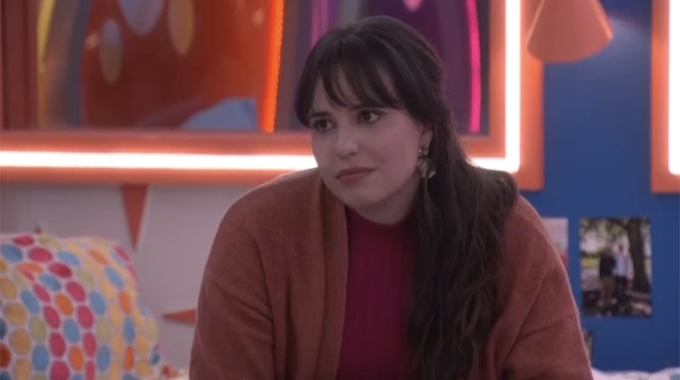 As Julie always says on Big Brother, "Expect the Unexpected" and last night's Veto Competition for the Big BroChella group was definitely unexpected. However, we still have the Veto Competition for Week 7 of Big Brother 24 for Dyre Fest coming up today! Read on to find out what the plan is moving forward for both groups on BB24 right here!
Big BroChella – Inside Group
Well, going into last night's Veto Competition for the Big BroChella group, the plan was that as long as anyone but Jasmine or Monte won, they would keep the nominations the same. If Jasmine won, then their fallback plan was to get Monte out since that's what Terrance was expecting Michael to do anyway. Since Brittany went on to win the Veto Competition last night, it looks like the plan is still to keep the noms the same. That didn't stop Jasmine from trying to talk Brittany into using the Veto, but Brittany very nicely told her that the target this week is already on the block. Jasmine just doesn't know that it's her.
Dyre Fest – Outside Group
The Veto Competition for the Dyre Fest group has not happened yet and is going to be the deciding factor as to what happens here. At this point, things are not looking good for Joseph. Since Kyle told Terrance everything there is to know about the Leftovers and how they formed, Joseph is currently sitting on the block next to Turner. To save himself and Alyssa from the block, Kyle managed to convince Terrance that Turner would save Joseph with the Veto if he won it and wasn't sitting on the block himself.
That means that the only way that Joseph comes off the block is if he wins the Veto himself this week. Turner would need to save himself if he won. Kyle and Alyssa are both targeting Joseph at this point to show loyalty to Terrance in hopes that they could form an alliance with them, Brittany, Michael, and Turner when they reconnect with the rest of the house after this week's eviction. Little do they know, Turner is not happy about this betrayal and the inside LOs are already planning Kyle's demise if anyone but Alyssa goes home from the Dyre Fest group this week.
Later on, make sure you check our Veto Competition Results to find out if Joseph can manage to save himself this week. Who do you want to see win the Dyre Fest POV?