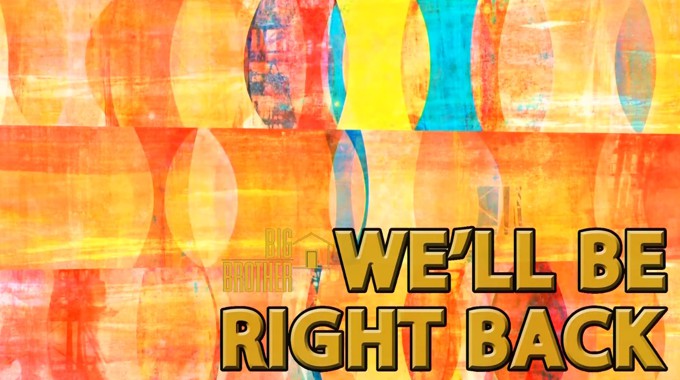 If you turn on your Live Feeds this morning you may be disappointed. No Feeds, just the Pet Loops. Something is going on and so far we just have a rumor from a reliable source.
On Wednesday night the Big Brother 24 Live Feeds cut to Pet Loops at 8:43 PM BBT and have remained "off" as of this time. With no announcement from CBS and the live eviction show ahead tonight, this could go on for a while.
Earlier on Wednesday Houseguests had gathered for a group meditation but Paloma Aguilar was nowhere to be found. As the afternoon progressed Paloma continued to be absent and HG comments referenced hoping she would be back. But before the Feeds cut that did not happen.
Then at 9:30 PM BBT, Hamsterwatch announced a source had shared that "Paloma is gone."
So far we have nothing from CBS on any front but something may have been in the works already by the time this all went down. Earlier on Wednesday, Sharon Tharp of US Weekly announced the weekly interviews would be delayed and she would instead be talking with Big Brother host Julie Chen. Maybe it's unrelated, but now it certainly seems curious.
We've got the live eviction show coming up tonight so if the Feeds are still down up to that point and if Paloma is truly gone then she'll be absent from those initial group shots with the HGs gathered in the living room. Then probably after a little lead in we'll get some sort of explanation and maybe a brief DR session clip to reveal more.
Throughout the week HGs had expressed concerns over escalating behavior from Paloma as she made bizarre comments and exhibited seemingly erratic behavior. Combine that with her harassment of fellow HG Taylor Hale and the pot may have boiled over for production. Whatever has happened, we hope everyone is okay and we will continue to monitor the Feeds and await more news from CBS.
As for what this could mean for tonight's eviction, it's unlikely to derail the plans for a vote, the Backstage twist, and the next competition for a new Head of Household. Hopefully we'll know more soon though. Join us on Twitter & Facebook for more updates.
Update: Julie Chen tells US Weekly the situation will be addressed in tonight's live show but would not confirm whether or not an eviction will still take place.