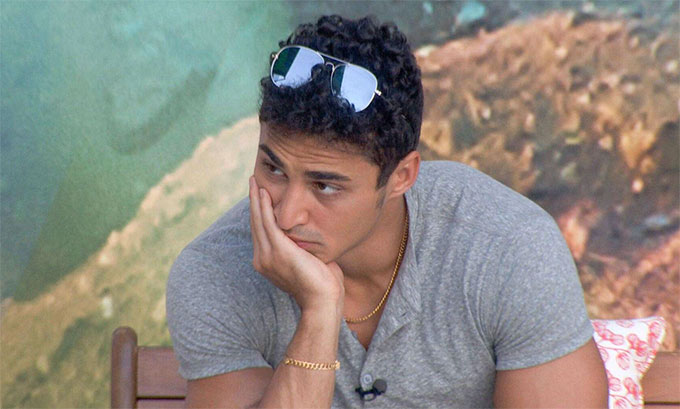 Big Brother 24 fans today are mourning the loss of Joseph Abdin, and subsequently The Leftovers alliance. Following Joseph's eviction Thursday night, he took some time for exit interviews before heading off to the jury house with Jasmine and Indy.
And of course the main topic everyone wanted to hear Joseph address was Kyle betraying him and how that felt.
"I remember being shocked, but not necessarily too surprised," Kyle told Entertainment Weekly. "It is the Big Brother house. I was just hoping that Kyle would hold out a little bit longer. I was the one on the block with Turner, so he wasn't even facing too much pressure compared to us. I was really hoping we'd at least give it a shot of working together before we started utilizing such self-preservation tactics and betrayal."
Fans weren't that shocked about Kyle turning on Joseph either. But we were a bit more shocked to see how easily Turner seemingly flipped. We didn't get a full account of how much Turner flipped, though, because the Live Feeds showed very little of the back yard group last week. But according to Joseph, Turner definitely betrayed him as well.
"I absolutely believe Turner turned on me," Joseph told EW. "I think that leading up to the vote, he just behaved so differently than from what I know. I believe he really did like his relationship with Alyssa and his friendship and wanted to work with her. And I think he was just overwhelmed by what was going on in the yard and wanted to work with those people. Since that was what was presented to him leading up to the vote, he stopped making eye contact with me. He stopped joking with me. He just gave me all the signs to know that this was his new team."
For more, read the full interview with Joseph at Entertainment Weekly.