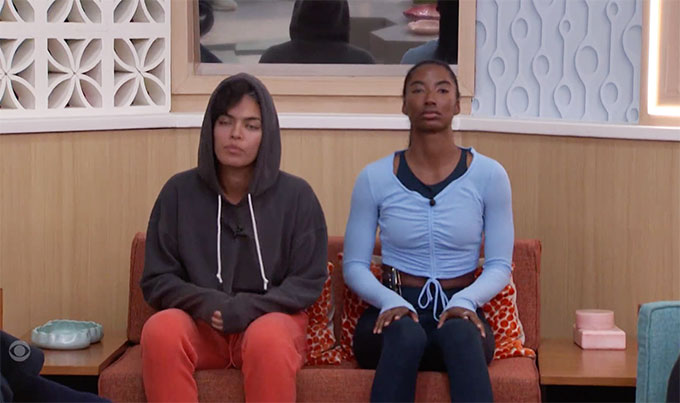 It's eviction day in the Big Brother 24 house, and the question of the day is will Taylor survive the block once again or has her luck run out? Nicole and Daniel seemed to think Taylor's luck had run out, but (spoiler alert), it hasn't.
Nicole will be evicted tonight. The Leftovers haven't wavered, and with Terrance on board to vote with them, Nicole's fate is sealed. It's possible by the time we get to the live show that Jasmine and Alyssa could join in on the vote as well, but don't expect Indy or Daniel to do the same. Actually, Daniel might, but Indy is making it so personal she refuses to not vote for Taylor to go.
As of 11 AM BBT, Nicole is still hopeful she can stay, but if she does walk out the door, she is CERTAIN there will be a Battle Back and she WILL win that battle (there's not a pre-jury Battle Back and probably not a jury Battle Back).
The vote is likely going to be 6-4, but could be 9-1. I was hoping for a 5-5, because Monte breaking the tie would be fun and I think it's only fair that the Leftovers don't get their way every second of the game. Love that alliance, but we don't want things to get too boring. Adversity in Big Brother makes good TV. But anyway, the topic at hand is still the eviction, and that's going to be Nicole's honor tonight.
It looks like our readers agree that Nicole will be meeting Julie tonight. More than 93 percent of those who took the poll said Nicole will be evicted over Taylor.
Be sure to join us back here tonight for our live recap of the eviction and Head of Household competition. And you don't want to miss out on the fall out from potentially another (sort-of) blindside, so be sure to get those Live Feeds ready for after the show.