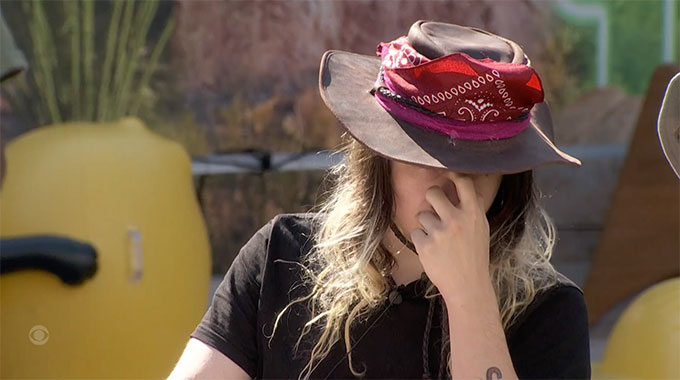 Week after week The Leftovers Alliance has been dominating the Big Brother 24 game. But as luck would have it, the latest game twist seems to have brought their run to an end.
Sunday night's episode picks up right after the Head of Household competition. Michael and Terrance are of course the two HOHs. Michael is the inside (Big BroChella Festival) HOH and Terrance is the outside (Dyre Festival) HOH. 
So now they just have to pick their teams. And it's by schoolyard pick. Michael gets to pick first. Michael's first choice is Jasmine. Terrance's first pick is Turner. Michael picks Brittany as his second pick. Terrance then picks Alyssa. Michael picks Taylor next. Terrance goes for Joseph. Michael's final pick is Monte. Kyle joins the Terrance crew. 
Terrance lets Turner know he's safe this week, and he's going to need his help to figure out what to do. Terrance also tells Alyssa that she's 100 percent safe also. 
The Dyre Fest crew gets to see their outside life for the week. It's porta potties, sleeping bags and canned food. 
Michael starts his talks and Jasmine is up first. She thanks him for picking her and tells him she doesn't want to go on the block on her birthday week. He tells her that his obvious target is Monte, but it's really her. She does let us know she has a feeling she's going on the block though, and she's not happy. 
And the rest of Michael's Leftovers are filled in on the plan. So they're all living the high light. But things aren't going so well with Turner and Joseph on the outside. Because Kyle is about to sell out the entire alliance to protect himself and Alyssa.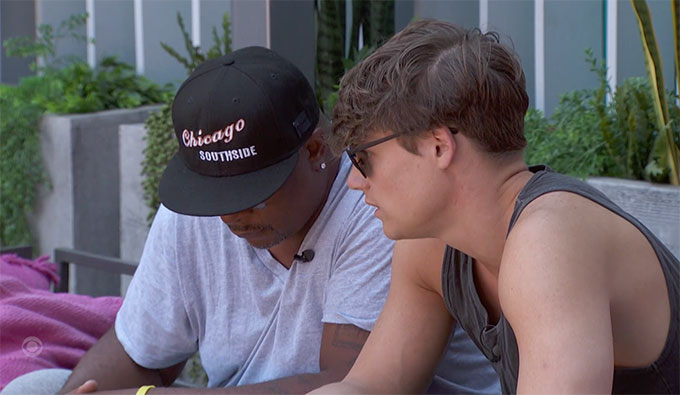 Kyle first lets Alyssa know all about The Leftovers. And then he goes to Terrance. 
During his conversation with Terrance, he tells him every thing about The Leftovers, including that Terrance was the initial target last week before Indy. 
Back on the inside, Monte offers himself as a pawn to help get Jasmine out. 
So at the inside nomination ceremony Michael nominates Monte and Jasmine. And at the outside ceremony, Terrance nominates Joseph and Turner. And Turner is completely blindsided. Terrance told him he was 100 percent safe, and now here he is on the block. So it's not looking too good for The Leftovers to remain in tact this week. And even if they could, it won't take much for them to realize Kyle sold them out to protect his showmance.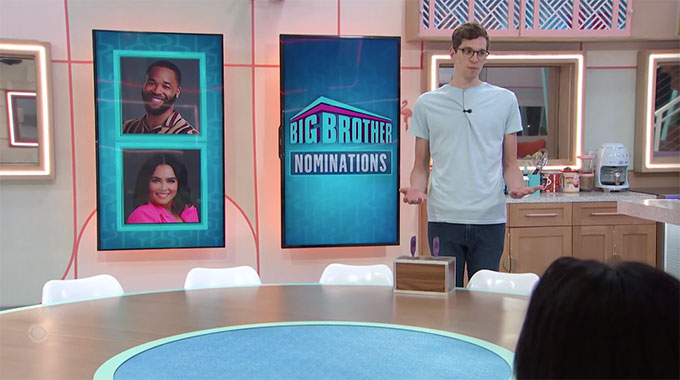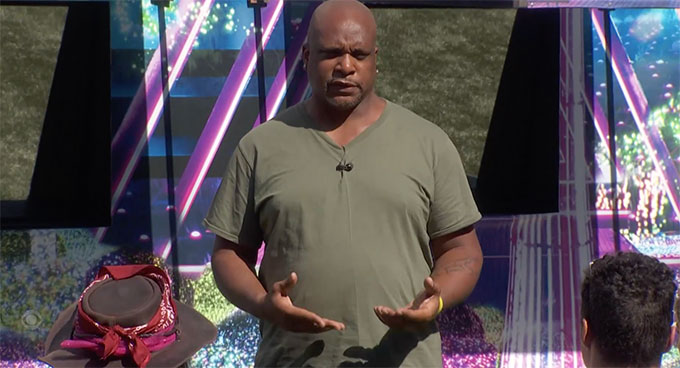 If you want to find out what happened at this week's Power of Veto competitions, check out our Big Brother spoilers, or tune in Wednesday night to find out.