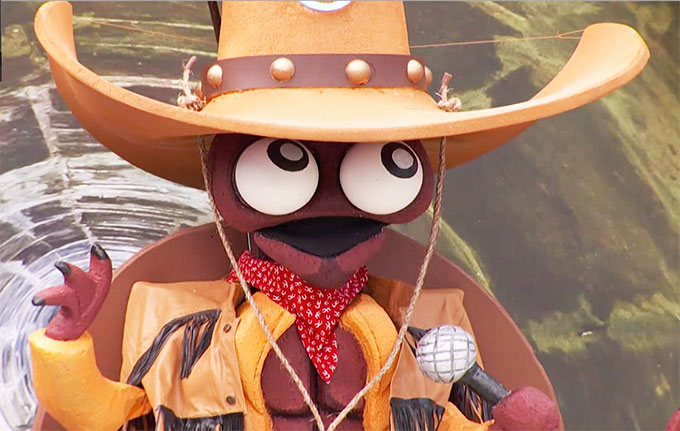 OTEV made his annual appearance on Big Brother 24 this week, and helped The Leftovers serve up their latest backdoor plan.
Wednesday night's episode picked up right after Michael nominated Monte, Joseph and Terrance as pawns for the week. But for storyline purposes, Michael lets us know that if Monte stays up on the block, this could be a good chance to strike. But as of now, the plan is to backdoor Daniel and send him out the door right after his ride or die Nicole. 
Daniel also sees how tempting it could be if Monte and Joseph stay on the block. So he talks to Terrance about keeping nominations the same if he wins veto. And Terrance even says he can throw the veto so that none of the three nominees can win and hopefully nominees stay the same. Daniel assures Terrance that he wouldn't go home between him, Monte and Joseph. 
But before we get into all that boring business, it's time to check in on the real drama of the season: Muffingate. This time around, Jasmine is investigating by crawling around on the ground, as Turner called her, a "low-rent Columbo." But Terrance lets Jasmine know that Turner did it. And he did, but he keeps denying it to Jasmine.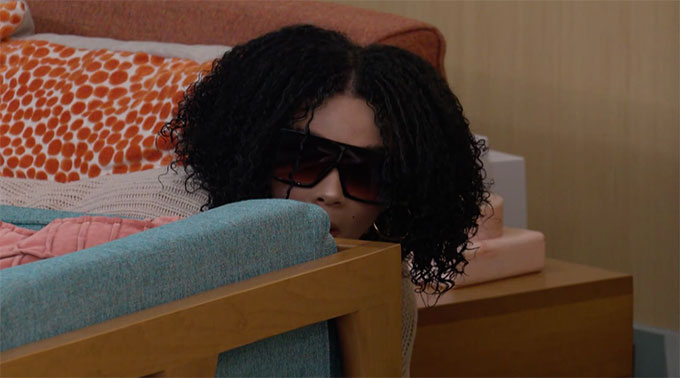 OK, back to business. Michael, Brittany and Taylor are having a talk in the HOH room, and the idea of going after Monte sooner rather than later comes up again. Even Taylor is thinking it could be a good idea. Kyle comes in, and of course he also doesn't think Daniel has to go this week. Kyle's reasoning is mostly because that means Kyle would have to go up as well. And he knows that his little showmance with Alyssa could be making him a bigger target than Daniel. 
But like always, everything comes down to veto, and before those talks can even go any further, they have to pick players for the veto. So let's see who is playing this week. 
Joining Michael, Brittany, Monte, Joseph and Terrance will be Jasmine and Turner. And Daniel isn't happy. And Terrance lets us know that he's willing to sabotage his team to keep Daniel off the block. Daniel and Terrance decide the best case is Michael winning the veto so they can convince him to not use it. 
This wee's veto competition is OTEV. You all know how OTEV works, so here's how it plays out this season.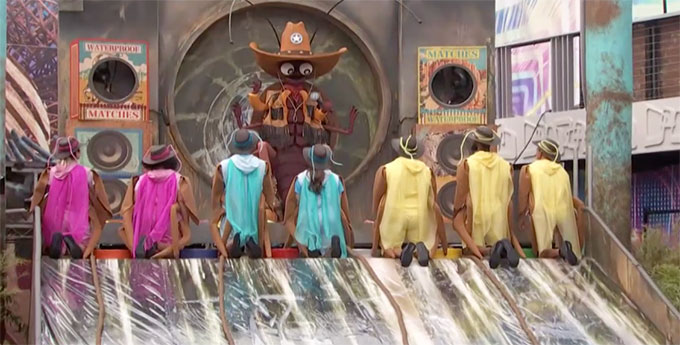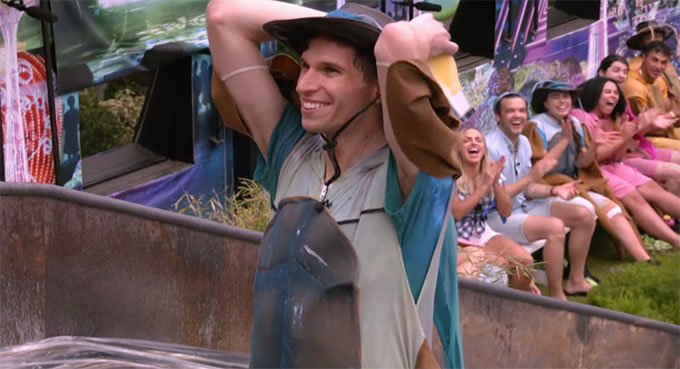 Brittany is first out. Jasmine is out second, then Turner is out. Joseph is out next, leaving Michael, Monte and Terrance in the game. And in the next round Terrance knocks Monte out. So it's between Terrance and Michael. So Terrance is getting what he wants. So needless to say, he lets Michael win the competition. 
So Michael has won his fourth Power of Veto of the season. And he can decide if he wants to go with the plan and backdoor Daniel, or take s trike at Monte and break up The Leftovers. 
Daniel takes advantage of the situation and makes a pitch to Michael. As do the others not in the alliance. But was it enough to convince Michael to ditch his power alliance? Probably not since Michael got really suspicious because they all came to him with the exact plan one after the other. Let's get to the veto ceremony and find out what Michael decided.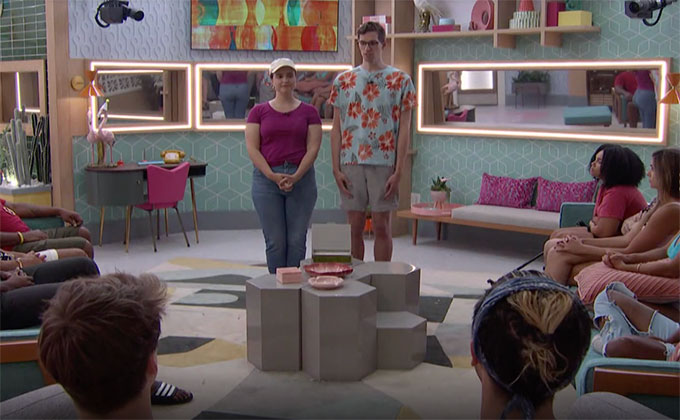 Michael decides to use the Power of Veto. Monte, Joseph and Terrance come down, and Daniel and Kyle go up. That means Kyle or Daniel will be evicted Thursday night. Be sure to join us here for our live recap and for our live coverage of the endurance wall competition following the episode. Be sure to get your Live Feeds so you can watch it all play out live.