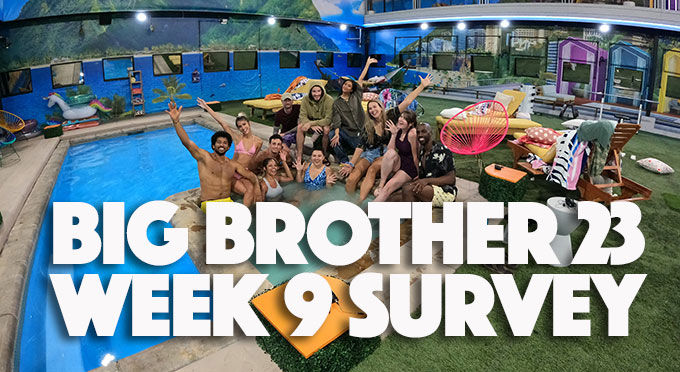 The Big Brother 23 Week 9 Survey results are in, and once again, Derek X and Tiffany top the popularity poll, while Xavier and Tiffany are the top two players, according to your votes.
There weren't many changes this week, but it seems like our readers are getting a bit tired of Derek F, as he is the one person to drop the most in both survey categories this week.
In the favorite houseguest poll, Derek X finished at the top with 43.6 percent of the vote. Tiffany, fresh off back-t0-back Head of Household wins, came in second with 28.1 percent. And despite a large portion of Big Brother fans on Twitter being upset with Xavier this week, he still finished a third, with 27.1 percent. Hannah rounded out the top 5 with 24 percent.
At the bottom of the heap were the usual suspects. Brent was last with 1 percent, while Travis and Whitney both finished with around 1.2 percent. Frenchie rounded out the bottom 4, just slightly below the most recent evictee Sarah Beth.
As for who is playing the best game, you still think that would be Xavier. He finished the poll with 32.8 percent of the vote, while Tiffany came in second with 31.7 percent. Hannah was third with 20.2 percent. Kyland was a distant fourth with 4.9 percent. At the bottom this week were Azah and Derek F with 1.3 percent and 1.9 precent respectively.
It looks like the season is dipping in popularity overall, as the average this week was 3.9 out of 5.
Be sure to check out the graphic below so you can see exactly where everyone placed and whether or not they were up or down compared to last week. Are you surprised at any of the results? Let us know how you voted in the comments section if you would like to do so.
Click on image to view larger