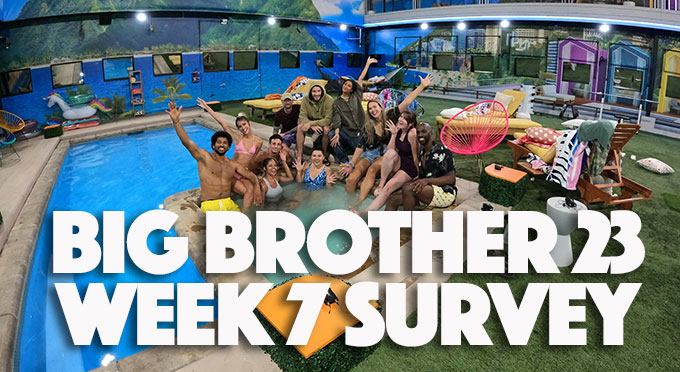 Derek X has once again been voted as the favorite Big Brother 23 houseguest. Which means no one should be shocked to hear how far Sarah Beth dropped in popularity this week, falling even below two evicted houseguests.
It looks like the couple of bad choices Derek X made this week sent him down a couple of notches on the who is playing the best game poll this week, as Xavier and Tiffany took the top two spots this week, sending DX to third place.
But regardless of how his game play looks this week, DX is still overwhelmingly popular. He finished the favorite houseguest poll with 61.5 percent of the vote. Xavier came in second with 23.4 percent of the vote.  Tiffany moved back ahead of Hannah and Claire this week, taking the third place spot with 21.6 percent of the vote. Claire finished fourth with 16.4 percent.
As I mentioned already, Sarah Beth took a huge dive, landing at No. 13, below Britini and Christian. The bottom three this week were Brent (0.6 percent), Whitney (1 percent) and Frenchie (1.3 percent).
Xavier took the best gameplay spot from Derek X this week, with 35.4 percent of the vote. Tiffany is making her climb back up this week as well, taking the No. 2 spot with 18.9 percent of the vote. And despite his game likely coming to an end this week, Derek X still finished third with 18.8 percent. Kyland and Hannah rounded out the Top 5. At the very bottom are Azah, Sarah Beth and Alyssa. It looks like everyone sees Sarah Beth is making a huge personal game error this week, as she's doing Kyland's bidding.
As for the season rating overall, it has dropped this week to 4.0 out of 5, a season low. Looks like we could be in for a Derek X revolt if he is indeed evicted this week.
Be sure to check out our Week 7 Survey graphic below to see who everyone stacked up.
Click to view larger