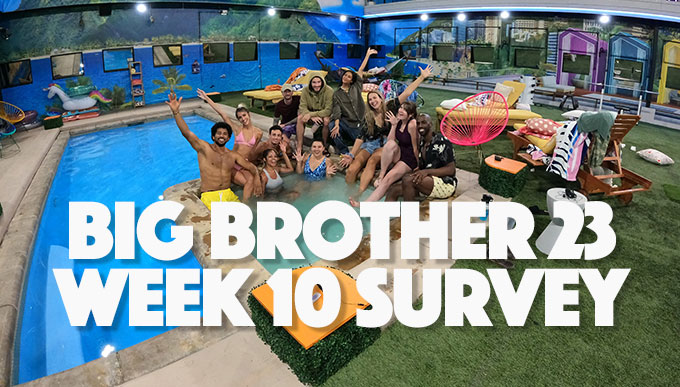 Gone but not forgotten continues to sum how Big Brother 23 fans feel about Derek X.
Derek X has once again topped our most popular houseguest poll, and he also came out on top of the poll asking who you are voting for America's Favorite Houseguest.
Let's take a closer look at the popularity poll. Derek X finished on top with 54.6 percent of the vote. Coming in second this week was Xavier with 28.3 percent. Tiffany came in third with 22.4 percent while Hannah closed out the Top 4 with 22 percent. I'm surprised that Xavier's popularity has surpassed Tiffany's, but then again the show edit has been far more in his favor than it has Tiffany's and Hannah's.
At the opposite end of the poll are the evicted houseguests, with Travis, Brent, Frenchie and Whitney in the Bottom 4.
Xavier once again tops the who is playing the best game poll. This week he ran away with the vote, getting 63.4 percent. Kyland was a very distant second with 13 percent. Hannah came in third with 10.5 percent.  Tiffany dropped to fourth this week with 9.9 percent, as we all see that she will be most likely leaving this week. Azah finished fifth and Derek F came in dead last. Azah had 1.3 percent of the vote while Derek F had 1.1 percent.
This week we asked for the first time who you will be voting for America's Favorite Houseguest, and Derek X topped that poll with 54.3 precent of the vote. Tiffany came in second with 11 percent, and Xavier was third 9.3. Claire rounded out the Top 4 with 6.5 percent. Of course those getting the least votes here were Travis, Brent, Whitney and Frenchie.
As for how much you like this season, it was dropped to 3.5 out of 5.
Be sure to check out the Big Brother 23 Week 10 Survey graphic below to see how everyone stacked up.
Click to view larger