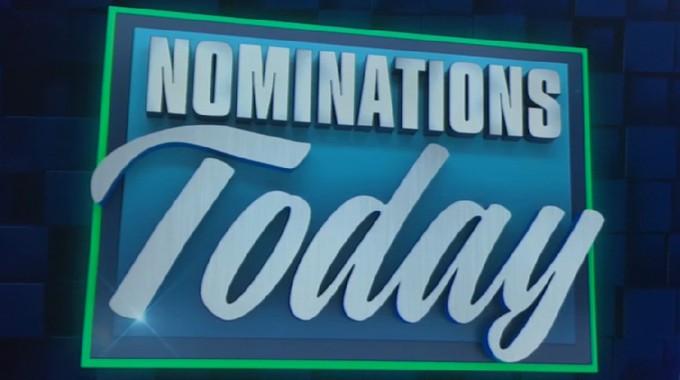 Nomination spoilers are in Big Brother 23 Week 8 as the latest Head of Household has made her picks known in the early Noms meeting today ahead of the upcoming High Roller's Room twist for the third and final week of the twist. Read on to find out which two HGs are on the Block and what's next for the rest of the house.
We've got somewhat of a shift this week after two weeks of Kyland's controls now that Tiffany has her hands on the keys and we know where she'll be aiming. Tiffany has wanted Sarah out of this house for weeks and weeks so it's no big surprise that she's ready to take that shot. Of course, Kyland knows that entails him hitting the Block too, so here we go.
Big Brother 23 Week 8 Nominations:
Tiffany nominated: Sarah Beth and Kyland
Xavier was nominated per his Veto punishment
Sarah is obviously the target here and the Cookout will keep Kyland safe. Xavier is also up on the Block in a bonus third nom spot because he took on that punishment in last week's Veto comp where he would be nominated the next time he wasn't HOH.
We still have the High Rollers' Room competition coming up for the Coin Of Destiny that would overturn Tiffany's HOH and the nominees ahead of Saturday's Power of Veto competition. We will have to wait and see what happens there!
What do you think of these picks? Smart choices by the HOH or a missed opportunity? Share your thoughts below.
Don't miss another Big Brother spoiler! Download our Big Brother App, join us on Facebook and Twitter, and get our Email Updates for even more all summer long.