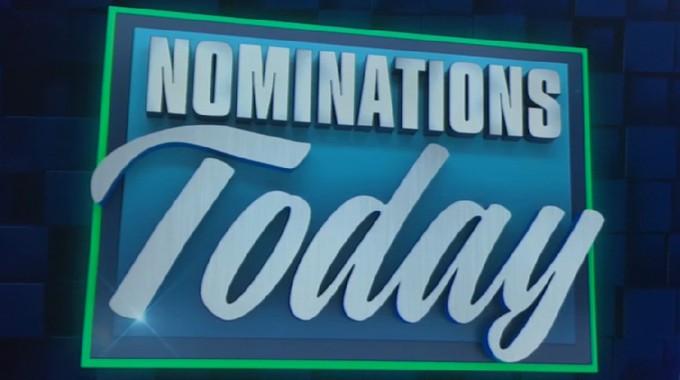 Nomination spoilers are in Big Brother 23 Week 10 as the latest Head of Household has revealed his picks from within the Cookout. It's finally time for the Six to turn on each other and this HOH is ready to take the first swing.
Kyland spent the day talking and reviewing his options and it became clear that he was sticking to his plan. He really wants to ride to the end with Xavier because apparently, he wants to put some money in Xavier's pockets on finale night, but that's his decision and this is the next step in making it there together.
Big Brother 23 Week 10 Nominations:
Kyland nominated: Hannah and Tiffany
When Feeds returned Tiffany was telling Azah that she was prepared for this and perhaps it's the end of her Big Brother journey. She also reminded Azah that "men stick together, women don't" and encouraged her to stick with Hannah if she goes this week. Meanwhile, upstairs Kyland was explaining to his other nominee, Hannah, that he doesn't trust Tiffany and that's why she's up.
Off in the other corner, we have Derek and Xavier. I can't imagine anyone is worried about DF and everyone loves Xavier, aside from Tiffany who knows he's a huge threat but if she goes this week then he'll be skating to the winner's circle and Kyland will have helped him get there. Kyland even admitted earlier that he could be playing like a fool with this move instead of going after Xavier while he has the chance.
What do you think of these picks? Smart choices by the HOH or a missed opportunity? Share your thoughts below.
Don't miss another Big Brother spoiler! Download our Big Brother App, join us on Facebook and Twitter, and get our Email Updates for even more all summer long.