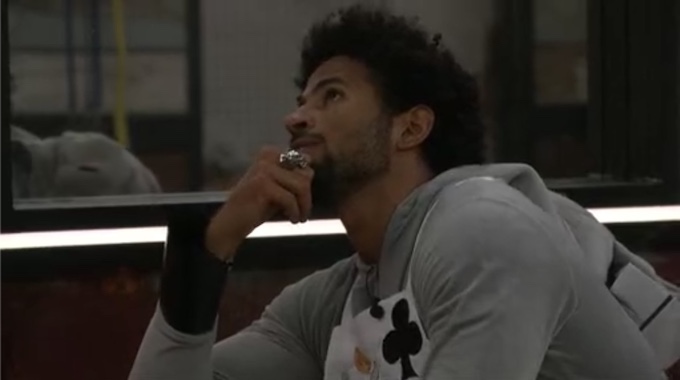 It was a busy night on the Big Brother 23 live feeds as the Week 6 Head of Household held all their one on ones because they suspected an early Nomination Ceremony. Only a few names have been mentioned as possible nominees on Big Brother 2021. Let's dive right in and talk about what we could see happen at this week's Nomination Ceremony on Big Brother!
As we know, Kyland is HOH for Week 6 of Big Brother which means that Derek X and Sarah Beth won't be hitting the block this week. Ky had a series of talks with his fellow HGs on the live feeds last night and seems to have narrowed his targets this week down to two people.
With the powers in play this week, Ky wanted to make sure that he had a backup plan in case Plan A doesn't pan out. Plan A actually switched from Claire being his target to Alyssa being his target. That would make Claire his backup target in case one of these new powers does end up wreaking havoc on Ky's HOH.
He talked to Derek F until the wee hours of the morning and they discussed Ky using one of the former Jokers as a pawn. Ky told him that he would figure out which one would be best for him out of Azah and Britini. However, DF mentioned that if Britini hits the block for the fourth time in six weeks, he isn't sure if they will be able to control her. DF also mentioned that he doesn't want to see Azah on the block and offered himself up as a pawn option.
The way the conversation with DF ended, it sounded like Ky was leaning towards putting Alyssa and DF up or maybe Claire at Friday's Nomination Ceremony. However, as of right now, Kyland still seems to be wavering in his decision based on talks he has had already this morning.
Who do you think he should nominate this week? Do you think that Claire or Alyssa are good options?
Download our Big Brother App, join us on Facebook & Twitter, and get our Email Updates for more!