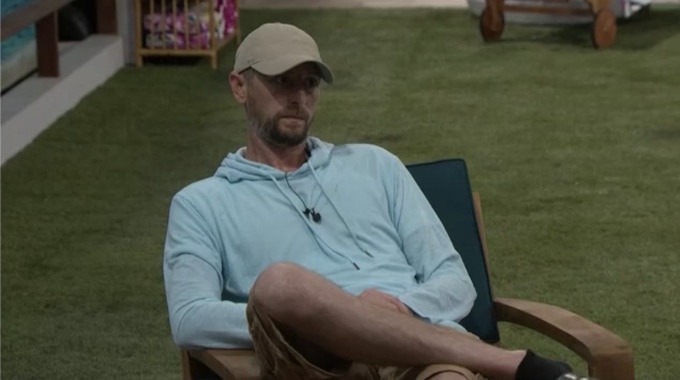 What a week one inside the Big Brother 23 house! We have Frenchie in the HOH, Azah, Derek F, and Britini are all safe from eviction, and then yesterday's Wildcard Comp saving two more HGs this week. Frenchie's nomination plans have changed a few times since Wednesday night.
Frenchie's first target for week one was Brent. This was because he had people mentioning Brent's name to him and he felt that Brent was not genuine anytime they had a conversation. They didn't have many conversations and all of them were brief so he made some assumptions about Brent very early on.
Frenchie was able to have a conversation with Brent yesterday which really opened Frenchie's eyes and realized that Brent wasn't the guy that he thought he was. Frenchie then promised Brent safety for the week and asked that he did the same for him if he should win HOH next week. Brent agreed and told Frenchie that he felt they were on the same wavelength. Brent also told Frenchie that Christian sees Brent as a threat due to him getting more attention from the women in the house. Frenchie says that if Christian is going to cause drama over women, then they should nip that quick.
The Wildcard Comp happened right after this conversation happened and when the comp ended, we found out that Christian ended up winning. With that, Christian is safe for the week and was able to give safety to one other person on his team and he chose Xavier.
Now, Christian, who was Frenchie's new target is safe for the week. Who does Frenchie go after now? Well, there was some drama with Derek X starting rumors about Christian and Brent, but after Frenchie talked to Derek X, it doesn't seem like Derek X is his target anymore.
There aren't many options left at this point if he doesn't go after any of the women as he said early on. He did tell Brent on Friday and told him that if they can't get Christian out, then he will get the person closest to him out. That person is Alyssa, but that is going to put a target on his back because he gave the women his word before anyone else.
Do you think that Frenchie going after Alyssa is a good move? Or, is there a better option? Be on the lookout for spoilers later!
Download our Big Brother App, join us on Facebook & Twitter, and get our Email Updates for more!