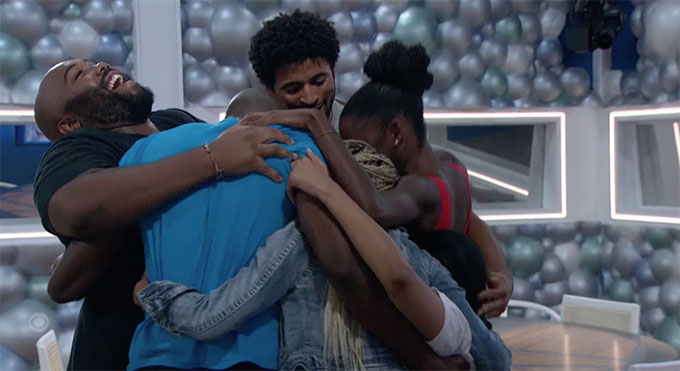 The Cookout alliance has completed its mission and made it to the Final 6, but the celebration won't last long as it's time for someone to take the first shot within the alliance.
Sunday night's episode picks up right after the double eviction and the Cookout is celebrating making history. Everyone is happy and it's really nice to see, even if it will be brief.
Then we get a look back to last week during the double eviction, and Kyland clearly didn't want to go on the block, but Hannah did that anyway. He was really upset with both Hannah and Tiffany, and was surely not going to let this go.
But then we get back to the celebrating. And again, that happiness isn't going to last too long. Someone has to go this week. Actually, two have to go this week, as we have another double eviction this week.
So it's too early to say who that will be, but it's time to find out who it won't be (at least in the first eviction) and get to the Head of Household competition.
But first, let's point out a new Final 2 deal. Kyland explains to us that the only wants to go to the end with the best, and says he thinks that's Xavier. So they make a final 2 deal.
OK, now onto the HOH competition.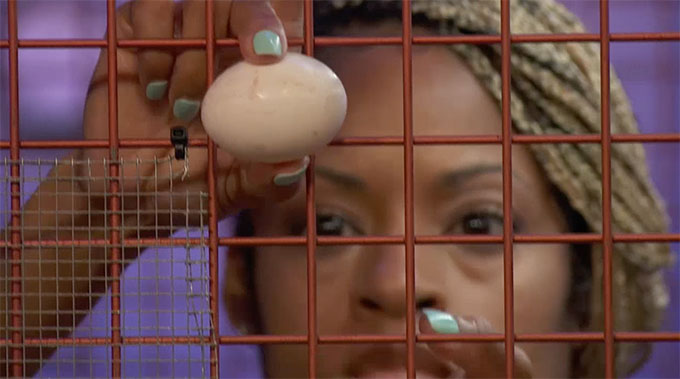 For this competition, they have to maneuver eggs through a fence and them roll them down a platform to knock down three levers.
During the competition, Tiffany notices Kyland is doing well and lets us know that she is OK with that. Then we get a flashback to a few days ago when Tiffany, Kyland and Hannah made a Final 3 deal.
The competition comes down to Kyland and Derek, and Kyland was kind of waiting on Derek, but then decided to just go for it. Kyland is the new Head of Household.
So Kyland has to make the first shot. And he has deals all over. He has a final 2 with Derek, a final 2 with Xavier and a final 3 with Tiffany and Hannah.
And it sounds like Kyland is going to stick with the men, because that's how Big Brother always goes.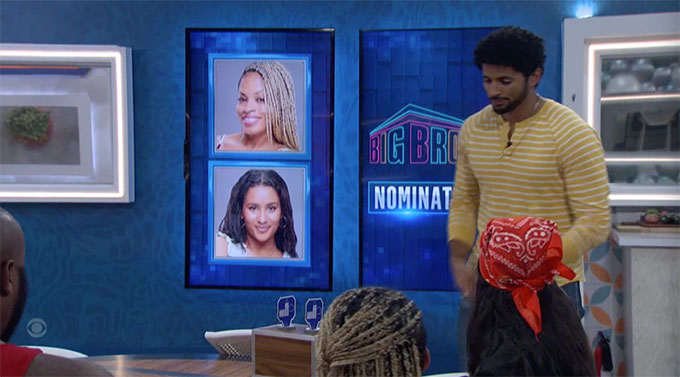 At the nomination ceremony, Kyland nominates Tiffany and Hannah for eviction. It looks like Kyland wants to be the Cody to Xavier's Derrick. And we all know how that turned out. Of course it eventually worked out for Cody, as we saw in Big Brother 22, but let's be real, that isn't something we will see happen again for a long time, if ever.