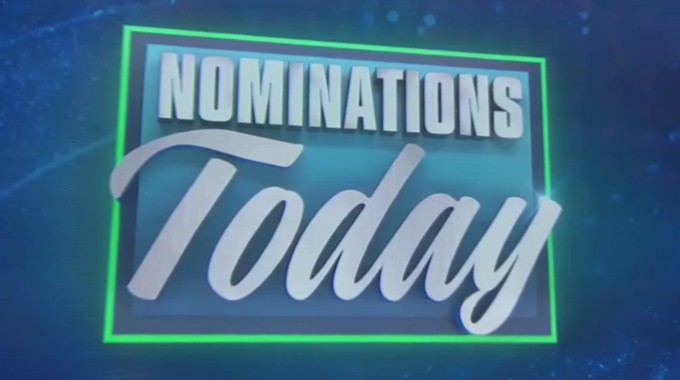 Nomination spoilers are in Big Brother 22 Week 9 as the new Head of Household has made his picks as we head into the final rounds of the All-Stars season. Read on to find out which two HGs are on the Block and what's next for the rest of the house.
Cody has been careful to keep his allies close and calm this season as everyone in the house seems to think they fall in that category. When we discovered Cody won HOH yet again it was curious he'd put himself in this position and he later expressed those regrets to Enzo but too late now. It's time to set some noms instead.
Big Brother 22 Week 9 Nominations:
Cody nominated: Christmas & Tyler
Christmas is the target here and she'll be playing fierce in Saturday's Veto comp as well will Tyler so these noms could be changing. At that point, we'll see Cody having to send either Nicole, Enzo, or Memphis to the Block and I doubt it'd be Nicole since he's hoping to protect his easy-win F2, right?
For now, it's no surprise with these picks and the interesting part could come when HGs have to decide who they want to stick around this week as we're past the stage of picking off non-allies and tougher choices will have to be made.
What do you think of these picks? Smart choices by the HOH or a missed opportunity? Share your thoughts below.
Don't miss another Big Brother spoiler! Download our Big Brother App, join us on Facebook and Twitter, and get our Email Updates for even more all summer long.