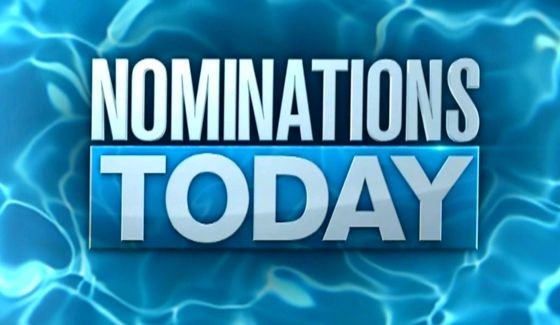 Nomination spoilers are in for the first round of Big Brother 22 thanks to the Live Feeds spoilers and we've got the results for you. Read on to find out which two HGs are on the Block and what's next for the rest of the house.
Cody won as HOH on the first night in the game, just two days ago so the season is ramping up and here we go! No big surprises here with Cody's picks as he's been letting a lot of allies know which way this was going to go.
Big Brother 22 Week 1 Nominations:
Cody nominated: Keesha & Kevin
Cody had said Kaysar was his top pick but after the Safety Suite twist yesterday took that option off the table it was time to look at other options. So Kaysar is safe and so is his "Plus 1," Janelle.
Keesha is now the target, for the moment, with Kevin as the pawn. Kevin had been thinking it'd be Keesha and Memphis going up with Memphis as the target and Keesha as the pawn, so it'll be interesting to see how he reacts when suddenly he (K) is the one next to who he thought would be the pawn. Yikes! Should be good Feeds ahead tonight.
Lines are almost being drawn along the old school versus new, but we're seeing those divisions blurred now. Cody, Tyler, and Franzel are grouping up on their side and we'll see how that holds against any blowback here from these Noms.
What do you think of these picks? Smart choices by the HOH or a missed opportunity? Share your thoughts below.
Don't miss another Big Brother spoiler! Download our Big Brother App, join us on Facebook and Twitter, and get our Email Updates for even more all summer long.