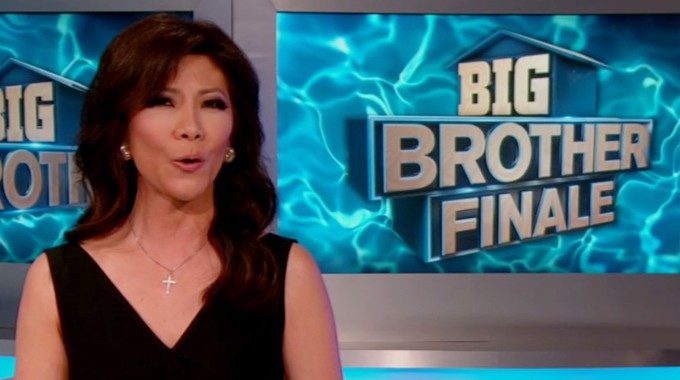 One week to go! The Big Brother 22 finale night arrives next Wednesday on CBS at 9/8c (watch that timing with it an hour later) and it'll be a busy week between now and then as we wrap up this All-Stars 2 season of Big Brother.
We've still got five episodes left in the season with tonight's Veto & luxury show (8/7c) then Thursday's live eviction (8/7c), Friday's special 8/7c is expected to be a Memory Lane, and then we're in the final stretch with Monday (8/7c) and the big finale on Wednesday, October 28th at 9/8c on CBS and All Access.
Four HGs remain at this point with Christmas expected out the door next on Thursday. A week ago we still had Memphis around but he led the way for his ally to Jury though I'm not sure if she'll hang out in a hotel for a few days like usual for the F4 evictee or if she'll get to spend the last days in Jury house. She's going to be mighty disappointed to find out she's leaving but how anyone could expect Cody to evict his F2 Nicole is beyond me.
The Final 3 will face off in the high-stakes Final HOH with three rounds over the coming days. We'll get the first round as an expected endurance comp on Thursday night but don't expect that to be on the Feeds sadly enough. Fingers crossed but I'm not holding my breath. Then round two will be a combo of mental and physical a few days later over the weekend.
Each time they compete in another round we'll be watching for results and will relay the spoilers here on the site, on Facebook & Twitter, and with our Big Brother App. The third and final round to decide the final HOH will of course be on Finale night next week.
So now that we reliably know our F3, who do you think will win this season? Share your pick below in our poll:
Final 3: Which HG Will Win Big Brother 22?
We'll see you back here tonight and throughout the rest of the season as it wraps up here shortly. Thanks again for joining us for Big Brother 22!