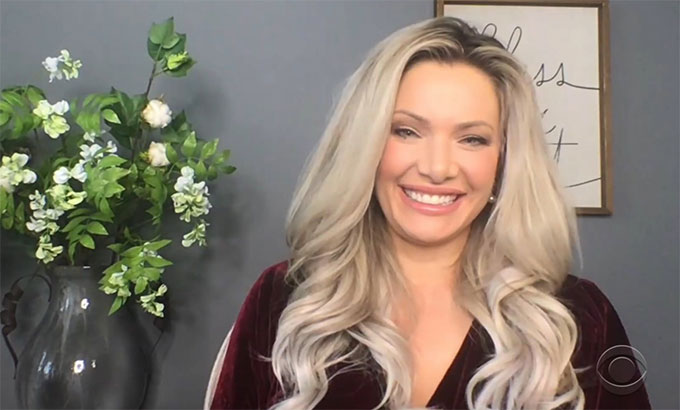 Monday night's episode of Big Brother 22 was an odd one. For some reason we get a fake "live" episode of and it was basically just a recap of each of the Final 3.
What we really got out of that recap is that Cody ran the house, Enzo made a huge mistake or two, and Nicole still pretends like she's not really a raging villain and calls herself "one of the best Big Brother players ever."
But we've had enough of this Final 3. Let's check in with the pre-jurors, via zoom, who have come back to discuss the Final 3. This is all because they won't be attending the finale next week. But we'll take it.
Here's some of what they had to say:
Janelle: Are any of you guys surprised to see that final 3?
Bayleigh: Not at all.
Janelle: We knew Cody had a million alliances and Nicole wasn't a threat. No one wanted to waste an HOH on her.
The only thing Cody did wrong is he has his hand in too many cookie jars.
Nicole A: That's more so a bitter juror issue and not a Cody issue.
Kaysar: He let people do his dirty work He's never sat on the block. It worked out for him.
Bayleigh: Nicole hasn't made any game moves. But since she decided to ride Cody's coattails, I don't think anyone is going to vote for her.
Nicole A: She didn't need to start playing the game. And when she did need to she started.
Kaysar: It's hard to play a game when you're floating the whole way.
Keesha: Cody (had the best overall strategy). He is a good game-layer
Kaysar: Cody's best game move was securing that first HOH. That set the stage for the season.
Bayleigh: Enzo made it to the end of the game and he wasn't even a member of The Committee.
Nicole A: That's a huge testament to his social game.
Janelle: Enzo played a really great game, start to finish.
Keesha: Enzo is the most likable from this Final 3.
Janelle: If the jury is thinking like we're thinking, Enzo could win.
So it sounds like the pre-jurors know what we all know: Cody played the best game, Enzo would be a more enjoyable winner, and Nicole once again didn't do anything to get herself through 80 percent of the game.
Now it's time to get to Part 1 of the final Head of Household competition.
It's a typical part 1, where the Final 3 have to hang from a spinning disc. The last person standing wins Part 1. Enzo is out first. Cody is out next, meaning Nicole wins Part 1 of the Final HOH. Nicole moves onto Part 3 and is one step closer at getting the shot at becoming the first two-time winner of Big Brother.
What do you think of that outcome? Did you expect Cody to win Part 1 like everyone else?