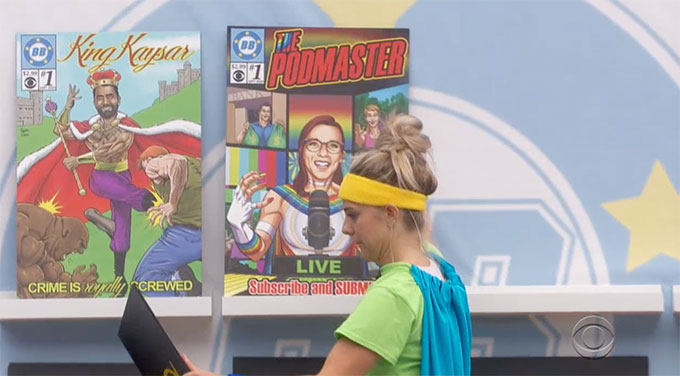 Nicole continued her Big Brother 22 winning streak with a BB Comics veto win. But after playing that identical competition three times now, I'd expect nothing less.
So that wins means she holds all the power this week. But not so fast. Cody lets us know that the days of doing what the HOH wants are (FINALLY) over. How convenient that he decides that now after pushing the opposite agenda all season. Cody has a final 2 with Memphis, and not Christmas. So Cody has gone back and forth over his target, regardless of what Nicole wants. She wants Memphis out, but Cody's not so sure that's best for his game. So maybe Nicole doesn't hold all the power. She's been playing Cody's game all season, and now it could come back to bite her.
At the start of Wednesday's episode, we join the Final 5 right after Nicole nominated Christmas and Memphis for eviction. Nicole lets us know that she nominated them because they're a solid duo and they need to be broken up. She also lets us know that Memphis is her target. 
Christmas knows the deal, too. So she's actually pretty happy for someone who was just nominated. Nicole reassures her that Memphis is the target. And Memphis is felling pretty confident himself because he thinks his two versions of the Wise Guy alliance are solid. But Enzo let Cody know all about that. 
Meanwhile, Cody and Enzo are off laughing at the fact that neither of them have been nominated this season.  And they both let us know that Memphis should not be feeling as confident as he is. 
Christmas isn't feeling good enough with just her being safe, though. She wants Memphis safe also. So she checks in with Enzo to see if he would use the veto if he wins. Christmas says if he uses the veto, then Nicole is forced to put Cody up and they can vote Cody out. 
Enzo lets us know that he is going to fight for the veto, but he's not going to use it and put his No. 1 guy in danger. And now Christmas is starting to look more like the better target because Memphis hasn't said to anyone he wants Cody backdoored this week.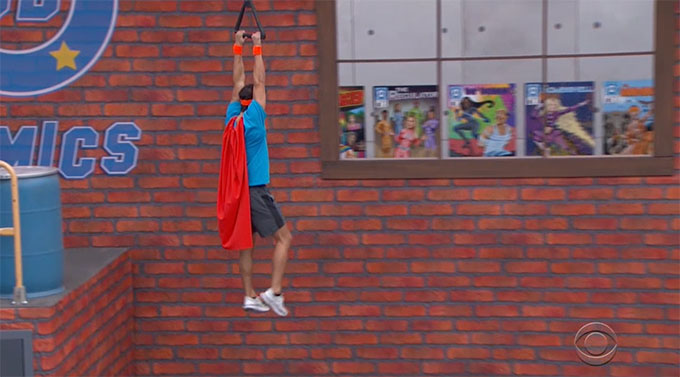 It's time for veto! And it's the return of BB Comics. And nothing has changed about this competition. They still have to zipline and find the correct comics in the shortest amount of time. And for the record, this is Nicole's third time playing this competition. 
Let's check out the times. 
Memphis 31:56
Enzo 28:19
Nicole 11:21
Christmas 27:45
Cody 16:08
Nicole wins the Power of Veto! And Christmas and Memphis are really bummed. Christmas decides to get to work trying to get herself off the block. 
Christmas makes a pretty strong pitch to Nicole, but that's. Never going to work since Cody and Nicole have been working together even before the season started. So let's just get to the veto ceremony. 
Nicole does not use the Power of Veto. Christmas and Memphis remain on the block.