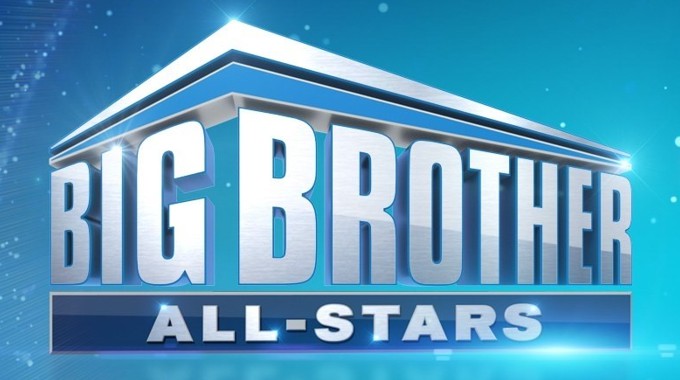 Here. We. GO! Big Brother 22 arrives tonight with a two-hour premiere event on CBS and we're going to cover every last moment of the excitement filled with returning Houseguests and Vets from seasons past. Sixteen not-at-all new Houseguests and an early challenge could set tonight moving quickly.
Don't miss tonight's All-Stars premiere! Stream it live online with All Access. Get the Free Trial now!

Try Live Feeds 1 MONTH Free! Promo Code PLAY. Sign-up now!
Julie Chen returns as this season's host and she'll guide us through the Big Brother house, even if it's not in person this year. The new design is pretty wild and the front of the Big Brother house is outstanding! Here's the new focus of our attention for the next few months.
Gallery: BB22 House Tour
Catch up on everything from tonight's premiere in our recap below and meet the Big Brother 22 cast of All-Stars now!
Big Brother 22 Cast Reveal: Meet Your All-Stars
Group 1:
Nicole Franzel
Daniele Briones (Donato)
Da'Vonne Rogers
Christmas Abbott
Julie Chen reveals a new comp twist for the night. These four HGs will face off in the first comp of the season where the first two to complete their discovery of an answer hidden in the house will move on to an HOH comp later tonight. The pressure is on!
This group has just FOUR minutes to complete the challenge and it's a big wobbly ball maze puzzle. Christmas finishes it first and second is… no one. Dani, Nicole F., and Da'Vonne failed to complete the challenge so only Christmas moves on to tonight's HOH comp. So now they have to go hide while the next group of four arrives.
Group 2:
Tyler Crispen
Ian Terry
Kevin Campbell
Enzo Palumbo
Enzo is the first to the wobbly boards, but Ian is the first to finish. Who will join him? Kevin! Ian and Kevin will go up against Christmas and the winners from the next two groups.
Group 3:
Janelle Pierzina
Bayleigh Dayton
Nicole Anthony
Keesha Smith
And they're off! Janelle is the first to the wobble board, but she doesn't complete the challenge. Only Nicole A. beats the buzzer and she moves on alone in this group to the HOH comp coming up. One last group to go…
Group 4:
Kaysar Ridha
Cody Calafiore
Memphis Garrett
David Alexander
It's comp time! Memphis is the first to complete it and Cody follows right behind him So that's 2x the guys versus ladies in the HOH comp tonight.
HOH comp players: Christmas, Ian, Kevin, Nicole A., Memphis, and Cody.
HOH Comp: Star Steppin
HGs must race across a proverbial mine field of steps with some of them springloaded and wobbly. Imagine the perfect opportunity to break your ankle, if you will. Oh, and here comes Christmas…
Memphis: 1m12s
Cody: 22s
Christmas: times out
Kevin: times out
Nicole A.: times out
Ian: times out
Cody wins HOH! Congrats to Cody. Now get ready for a twist coming up…
Twist Time
HGs who lost in the HOH comp had to pick an envelope. Julie reveals they will either have a cash prize or a Have-Not punishment for the week.
Ian: HN
Christmas: $5K cash
Memphis: HN
Nicole A: HN
Kevin: HN
The HNs can't access their new punishment room yet but soon they will. On the flip side, there's a new twist, "Safety Suite," and we'll learn more about that one Sunday's episode. Get ready!
Sunday night will deliver the second episode of the season starting at 10/9c "but first," tonight around 10:30 PM PT the Live Feeds start! Grab your Free Trial now and be ready to watch!
twitter-tweet">

Reminder: 1-Free-Month promo for All Access (Live Feeds). Use link below + promo code: PLAY

Sign-up here –> https://t.co/LOVxYEu9N3 #BB22 pic.twitter.com/Fj8NHgD9bW

— Big Brother Network (@bigbrothernet) August 6, 2020
Want even more Big Brother 22 spoilers, updates, and news? Download our Big Brother App, join us on Facebook & Twitter, and get our Email Updates for constant coverage all summer.