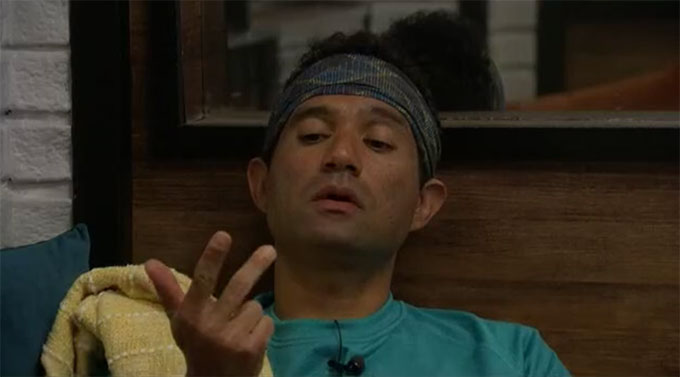 Once again it's either David or Kevin leaving the Big Brother 22 house this week. Or I should say leaving first, since there's a Triple Eviction looming. And like every other eviction this season, the target has been decided and there's no wiggle room.
Cody has decided that Kevin is the target, and even though he's been telling Kevin he's natural on who goes, anytime someone mentions keeping Kevin, Cody shuts it down. And that's the way it's been all season. But for the sake of what ifs, let's count the votes.
Right now, Dani and Nicole have been pushing for Kevin to stay because they know their outside numbers are dwindling and their alliance is going to turn on them really soon. So Kevin could have two votes there. But he needs four. Memphis and Christmas definitely aren't budging. So that leaves Enzo and Tyler. He could get Enzo's vote maybe, but there's no way Tyler is going to vote out David. It's just not something that is going to happen like the rest of the season. There hasn't been a single vote flip this season at all.
So let's take an actual realistic look at the vote count:
Votes to evict Kevin: Memphis, Christmas, Tyler, Enzo, Dani, Nicole.
Votes to evict David: None.
So that's a unanimous vote. I don't think we will see Dani and Nicole throwing any rogue votes this week unless they want to try to secure another jury vote. But I think everyone will be too concerned with the insanity that is sure to go down with this week's Triple Eviction. That first eviction is just going to be an afterthought before it even happens.
Let us know who you think is going to be heading home this week. Take our eviction prediction poll below and come back tomorrow to find out those results.