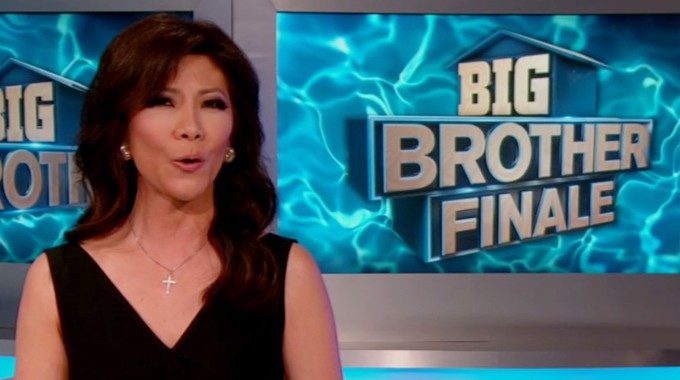 It's time to find out who won Big Brother 21 as the 99-day summer season comes to a conclusion with the Final 3 Houseguests facing off one last time. We're kicking off our live coverage tonight of the 90-minute finale starting at 9:30 PM ET so get ready to join us for the fun!
Our Final 3 HGs for BB21, Holly Allen, Jackson Michie, and Nicole Anthony are all that remain of the season's 16 HGs and by the night's end, one of them will be a half-million dollars richer! Big decisions ahead for the Big Brother Jury as we wait to see who will stand before them and who they will crown the winner of Big Brother 21.
Picking up where Sunday's episode left off we've got Jackson just having won Round 1 leaving Holly and Nicole to fend for themselves in a challenging mental and physical competition in Round 2 for a seat in the third round.
Big Brother 21 Final HoH – Round 2:
Holly & Nicole had to match events in the season to the day they occurred. Who can do it faster? Let's see how it all turned out.
Holly's time was 10:38 while Nicole came in at 14:38. Wow. Wasn't even close.
These winners will next face off in the live portion of the show as we catch up to what's happening now.
Big Brother 21 Final HoH – Round 3:
Now Jackson and Holly will face off with questions about the Jury.
Question 1: Both get a point.
Question 2: Both get a point.
Question 3: Both get a point.
Question 4: Both get a point.
Question 5: Jackson gets a point.
Question 6: Both get a point.
Question 7: Both get a point.
Question 8: Both get a point.
Jackson wins Round 3 and is the final HOH of BB21.
Big Brother 21 – Final Eviction:
One more Houseguest must be evicted to complete the Jury. Who will be our final Juror?
Evicted: Nicole
Final 2: Jackson & Holly
Now we've got the Jury Q&A followed by the votes. Before votes are revealed Julie hosts a hard-hitting round of questioning with the pre-Jury and the Jurors and F2 over the terrible behavior this season. Jackson is shocked by what hears.
Winner of Big Brother 21 – Jury Votes
Jack votes: Jackson
Kat votes: Holly
Analyse votes: Jackson
Nick votes: Jackson
Jess votes: Holly
Christie votes: Jackson
Tommy votes: Jackson
Cliff votes: Jackson
Nicole votes: Holly
Jackson wins Big Brother 21, 6-3. He looks crushed after that line of questioning and exits the house without expression to his much-awaited confetti.
Big Brother 21 – America's Favorite HG:
One lucky HG will get an extra $25,000 prize based on America's votes…
AFP: Nicole!
Top 3: Cliff, Tommy, & Nicole
What do you think of the results? Did the right person win the season? What about that last eviction and even the Fav HG prize? Are you happy with how the season turned out?
Download our Big Brother App, join us on Facebook & Twitter, and get our Email Updates for more!