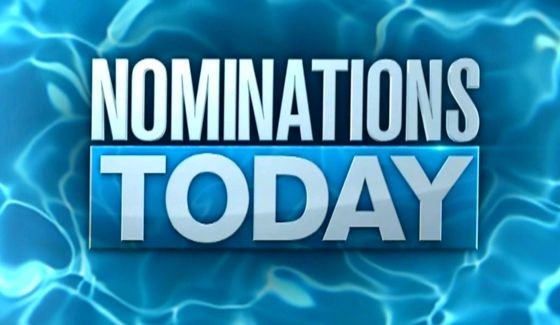 Nomination spoilers are in for the latest round of Big Brother 21 thanks to the Live Feeds spoilers and we've got the results for you. Read on to find out which two HGs are on the Block and what's next for the rest of the house.
Things got a little more complicated this week thanks to the Prankster Twist which we found out, thanks to spoilers, went to Nick earlier today. That means he got to name one of the two nominees this week and if his nom comes down then he'll get to set the renom too. That's powerful!
Big Brother 21 Week 9 Nominations:
Holly nominated: Nick
Prankster nominated: Christie
So Nick is the Prankster so it's no real surprise that he put up Christie. Just before the ceremony, we saw another argument between Nick and Christie though much less heated than the great Taco Tuesday Tantrum of 2019. Either Nick had already planned to nom Christie or that fight set his mind on it. Jackson and Holly must be pleased. These are the same noms Holly was going to do before they found out about the twist this morning.
Now we've got the Veto comp coming up on Saturday. If Christie wins or someone saves her with the Veto then Nick will get to name the Renom to be up against himself. Could be an interesting few days ahead of us!
What do you think of these picks? Smart choices by the HOH or a missed opportunity? Share your thoughts below.
Don't miss another Big Brother spoiler! Download our Big Brother App, join us on Facebook and Twitter, and get our Email Updates for even more all summer long.