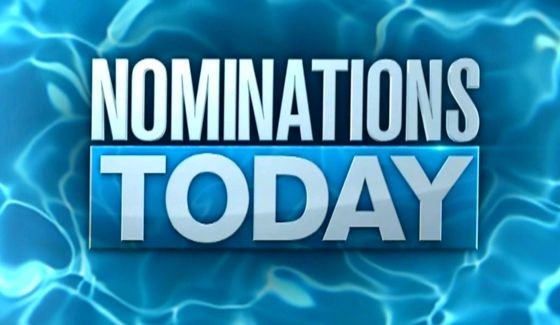 Nomination spoilers are in for the F4 round of Big Brother 21 straight from the Live Feeds spoilers and here are the results for you. Read on to find out which two HGs are on the Block and what's next this week on BB21.
The choices made here really don't mean much when you're down to the F4. The HOH gets a spot in the F3 and then it's onto the Veto to decide who gets to vote but it's not like you can skip the nominations so here we go!
Big Brother 21 Week 12 Nominations:
Nicole nominated: Jackson & Holly
Nicole won HOH so of course, she would go through the formality and keep her ally Cliff off the Block. This is Holly's second trip to the Block but will it be her last? Not many more rounds to go but before we know what happens in the next eviction we need to know who gets the Veto!
The Veto comp is coming up on Saturday and we've got everyone playing of course. If Nicole or Cliff wins the Veto then they get to keep noms as they are and Cliff votes. If Holly or Jackson wins Veto then that player will get to be safe and do the sole vote. Who do you want to see get that power? Share your thoughts below.
Don't miss another Big Brother spoiler! Download our Big Brother App, join us on Facebook and Twitter, and get our Email Updates for even more all summer long.