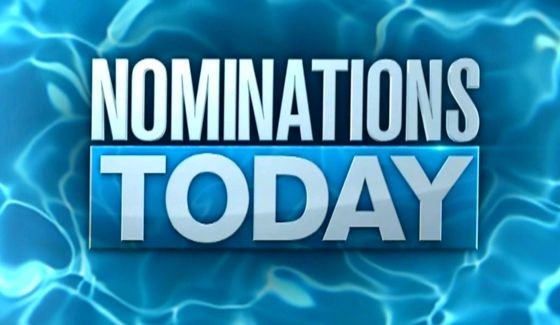 Nomination spoilers are in for the first week of Big Brother 21 thanks to the arrival of the Live Feeds and one of the nominees' nervous chatter. Read on to find out which two HGs are on the Block and what's next for the new HGs.
We just saw Christie win the HOH competition after hanging out in the endurance battle so she had to send two Noms to the Block. After last week's Feeds Leak we knew who she was planning to target and now it's been confirmed.
Big Brother 21 Week 1 Nominations:
Christie nominated: Cliff & Kathryn
So far we've only heard from Kathryn on her side of things but she's feeling confident with her chances against Cliff. She also expects Jackson will save her if he wins the Veto so she's planning to pick him. That obviously means the PoV comp hasn't happened yet and since HGs are locked in it could be happening Thurs or Fri.
Remember that Christie explained in the leak that Kathryn was annoying HGs with her constant paranoia and chattering. That's pretty much all we've seen of her in the first thirty minutes of Feeds so yeah, I could see that causing waves. But while Christie may be annoyed, what's the rest of the House think about Kathryn and the first eviction? More spoilers and insight as the Feeds continue on.
Update: Later in the first night of Feeds we heard Christie and others promising Kathryn she's safe this week and just part of the plan. They're discussing Kemi as a Backdoor target instead. First eviction vote isn't until next Wednesday so a lot could change by then.
What do you think of these picks? Smart choices by Christie or a missed opportunity? Share your thoughts below as BB21 gets started.
Don't miss another Big Brother spoiler! Download our Big Brother App, join us on Facebook and Twitter, and get our Email Updates for even more all summer long.