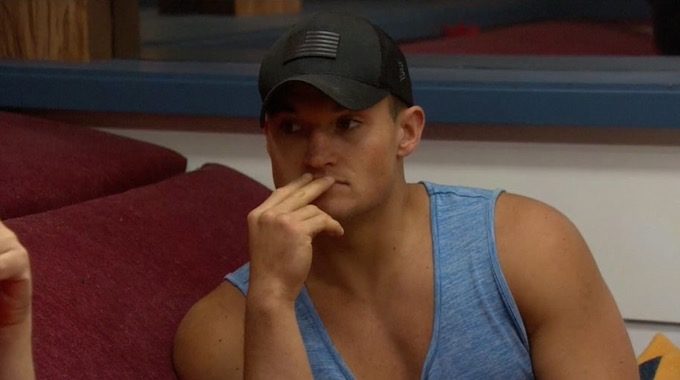 We have a new HOH in the Big Brother 21 house which means we have a new set of nominees coming up a little later today. Who will be put on the block for week 10 of Big Brother? Read on to find out what the HOH is planning to do this week right here!
Jackson has won his second HOH comp of the season and with the help of his girlfriend, Holly, they find themselves in power for a fourth week in a row. With the options dwindling, we all wonder who Jackson is going to target this week and why. Well, based on conversations inside the house, it might not be who you think it is.
While most people would expect Jackson to go after Christie and Tommy, he is actually thinking of going after Christie and Jessica this week. For anyone hoping that Christie is his target, I'd hate to disappoint you, but Jessica is actually Jackson's intended target this week. Jackson told Cliff last night on the Big Brother live feeds that with Jessica targeting the guys, they need to take her out before their numbers shrink any more than they already have. Jackson has voiced that he doesn't want to use Tommy as a pawn because the others will be too tempted to vote him out.
While Christie is a bigger threat than Jessica game-wise, Jackson still has a deal in place with Christie. The only way Jackson gets out of this is if Jessica takes herself off the block by winning the POV and he is forced to renom someone else. At that point, Jackson can just throw his hands in the air and say "well, I tried to keep you safe" and let the chips lay where they fall.
What do you think of Jackson's plan for this week's nominations?
We'll have the spoilers as soon as things are revealed on the Feeds. Download our Big Brother App, join us on Facebook & Twitter, and get our Email Updates for lots more Big Brother coverage.
Did you know you can get a Free Trial to check out the Live Feed in-house cameras for Big Brother? Watch any moment from the season both live and in the past with the Flashback feature. If you haven't tried the Feeds yet then this is your week to do it! It's twenty cents a day and the cheapest entertainment you'll find all summer.