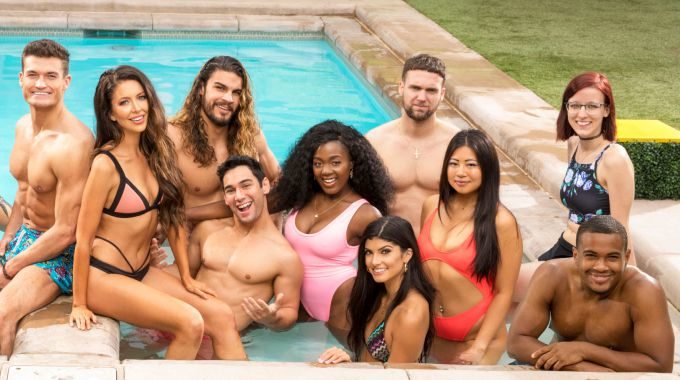 The Big Brother 21 Houseguests have hit the poolside for some backyard fun as the sixteen new faces make the annual appearance in suits and sunshine. Check out the gallery below for all the glory of Live Feeds previews later this summer when all they have to do is lounge around and wait for the next target to hit the Block.
This, of course, brought up the opportunity for close inspection and as it turned out, one of the HGs' photos were taken more than an hour after the others and appears to have been photoshopped into the group shot. See if you can spot the awkward arrangement and who has a missing leg in the group photo for a clue on what we suspect has happened early in the BB21 season.
Don't miss the season premiere on Tuesday, June 25th starting at 8/7c on CBS and All Access!
Gallery: BB21 Poolside Pics
Gallery: BB21 Group Pics
Do you see which HG seems to be artificially placed in the group with both shots? We'll soon find out what happens with a possible early eviction on Big Brother 21!
Monty Brinton/CBS ©2019 CBS Broadcasting, Inc. All Rights Reserved