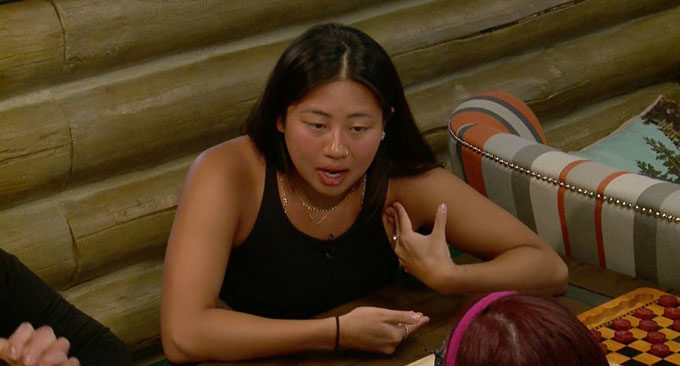 Big Brother 21 is shaping up to be pretty predictable when it comes to votes. Last week might have been a blindside on the house, but we knew exactly what was going to go down. This week should be no different.
Right now it's Bella and Jack on the block, and while it would see the obvious choice to go home this week would be huge threat Jack. But BB21 HGs are playing a little differently that you might expect. They'd rather vote out the person no one would ever vote for at the end and give the biggest threat a clear path to the end.
Bella is trying to campaign though. She's making valid points and several people see those points. But players like Jessica and Kathryn don't quite see how keeping Bella could possibly give them a shot at this game. They are too afraid of upsetting the majority alliance if they don't vote with them. I know that sounds ridiculous, but that's exactly what's happening. Nicole would vote to save Bella if she knew the others would, but she's already been in hot water in the house, so she has to be careful with what she does. There's no reason for her to vote to keep Bella if Jessica or Kathryn aren't.
Let's take a look at the voting scenarios as of now.
Votes to evict Bella: Christie, Tommy, Analyse, Jackson, Holly, Jessica, Kathryn, Nicole
Votes to evict Jack: Nick, Sam
If Jessica, Kathryn and Nicole were to switch their votes, it would be a tie and Cliff could break the tie and evict Jack. It is the perfect idea, but Jessica and Kat are going to be a hard sell because they just don't seem to understand this game. So as of now, it seems Bella is toast. But if some people come to their senses, this week could end on an exciting note.
Who do you think will be evicted, Jack or Bella?