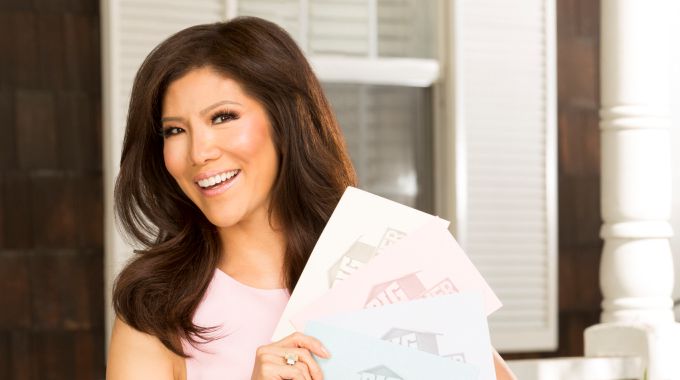 Eviction night returned for Big Brother 20 as the house prepared to cast their votes and send one more Houseguest out the door to meet with Julie Chen. Would it be Brett or Rachel getting evicted and shocking one side of the house yet again? Time to find out!
Tyler's L6 and their allies agreed to vote against Rachel all the while telling her she's safe, but if just one of them flipped we would see Bayleigh's side finally get the eviction vote they hoped to see happen. Was their unlucky streak finally broken? This is going to be a good one!
Don't miss this week's eviction episode! You can stream it live on CBS's All Access in most markets across the US so you don't have to miss any of the fun even if you're out tonight.

Big Brother 20 Results – Week 5 Votes:
RS votes to evict: Brett
Angela votes to evict: Rachel
Kaycee votes to evict: Rachel
Scottie votes to evict: Brett
Tyler votes to evict: Rachel
Sam votes to evict: Rachel
Faysal votes to evict: Brett
JC votes to evict: Rachel
That's enough votes!
Haleigh votes to evict: Brett
Rachel Swindler has been evicted from Big Brother by a vote of 5-4!
Once the eviction is over the HGs will head to the backyard to prepare themselves for the night's next big event. Who is ready to win and become the new Head of Household?
Big Brother 20 Results – Week 6 HoH Comp:
This week's HOH challenge is a memory competition based on scenes they saw the night before. HGs studied ever since but we'll have to see who remembers it all the best.
Gallery: HOH GIFs
Round 1: Kaycee is out
Round 2: Everyone is safe
Round 3: JC is out
Round 4: Sam is out
Round 5: Brett, Faysal, Tyler, & Scottie are out
Round 6: Haleigh is out. RS vs Angela!
Round 7: Both are right!
Tie-breaker: Angela gets it closest!
Angela is the new Head of Household!
After the show, we'll be racing back to the Live Feeds for the eviction fallout and the next rounds of planning for this week's target. Grab the Free Trial and join us there now!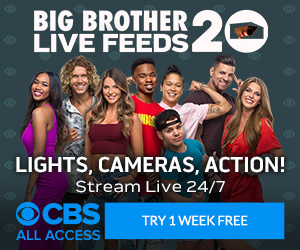 Want more? Download our free Big Brother App, join us on Facebook & Twitter, and get our Email Updates! We'll keep you updated with the latest news and our in-depth reviews of the season.