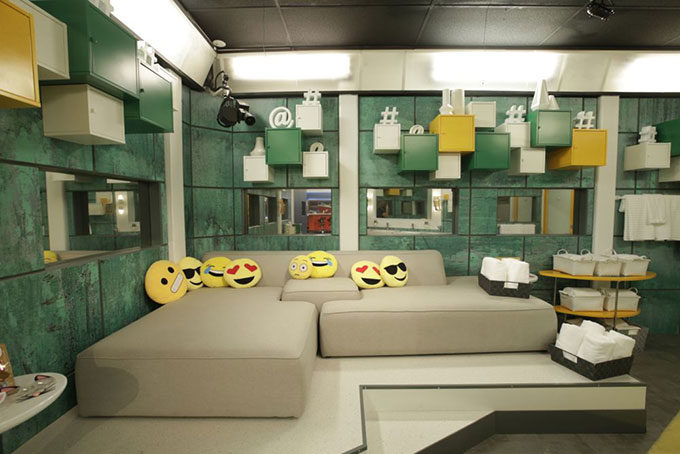 We've been getting bits and pieces of the Big Brother 20 theme this season with the commercials and now the house reveal (it's technology and interactivity by the way), and now we've got some details on the actual twist, thanks to The Hollywood Reporter.
According to THR, the twist (or at least part of the twist) is also tech-themed, as there will be a "BB App Store" this season that will let viewers give the houseguests rewards, powers or punishments, much like last season's Den of Temptation twist. This time around, however, it's all about who fans get trending on social media. So anyone who thought if a player wasn't trending on social media would be voted out, can lay that thought to rest. We think.
Before that BB App Store takes hold, however, the twist will show itself on premiere night as the HGs will be thrust into three different competitions that will deliver "game-changing power and two unprecedented punishments," according to THR.
Here's to hoping those punishments don't include immediate eviction and replacement with a past houseguest. Because that would not be unprecedented at all.
"Big Brother has always been about innovation, and this season, technology, interactivity and powerful upgrades will give a charge to the houseguests' game," executive producers Allison Grodner and Rich Meehan told THR. "This house is bound to inspire some state-of-the-art strategies, forcing the players to make inspired decisions and form collaborative relationships if they hope to advance through the summer!"
What do you think of this twist news? I think it could be fun and interesting as long as America isn't given too much power. If it's like last season's Den of Temptation, then that's not too bad. We don't need a bunch of people granted safety for four weeks, but I did enjoy the little powers here and there. I think this could be fun.