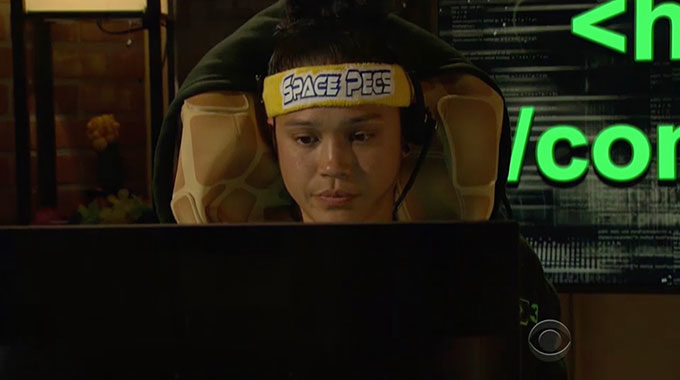 Another week of Big Brother 20, another week of drama and blindsides. The season that keeps on giving, delivered once again this week, so let's take a look at the best and worst of the week.
The Best and Worst of Big Brother 20 Week 7
Thumbs Up: Another Power Shift. Once again the power shifted when Haleigh won Head of Household. I love seasons when it bounces back and forth and this season has been one of the best for that.
Thumbs Down: Hacker Comp. Like I just said, I love power shifts. So when a competition like the Hacker comes along with WAY TOO MUCH POWER, that kind of spoils it. And as we saw this week, that definitely spoiled that. I admit it brought with it some great TV moments, but I still think that twist gave the winner too much power. I'm glad it's over.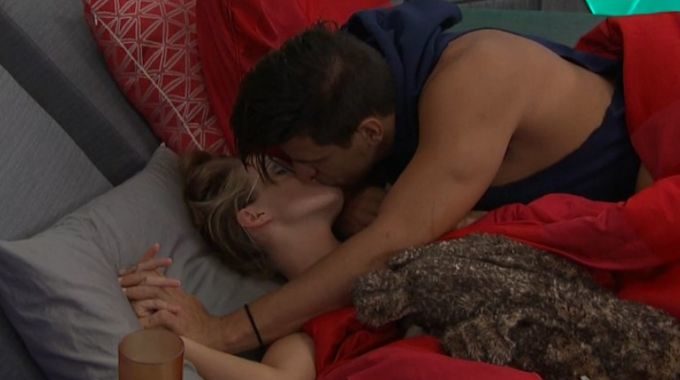 Thumbs Up: Haleigh and Faysal Get Showmanitc. Showmances aren't my thing, and I've been enjoying this showmance-free season, but if it had to happen, I'm glad it's these two. They're so dysfunctional and Haleigh knows it's risky to be in a showmance, so she tries to keep it on the DL so it's not being shoved in our faces like last season.
Thumbs Down: Sam/Production's Response. So one of my favorite HGs this season has taken a huge nose-dive. Sam spent all last week on the live feeds wanting to self-evict and as we saw on the episodes this week, she's unraveling. What really bothers me, though, is that someone who seems to be having a real mental health crisis is being forced to stay in the game. As I understand it, she's tried to leave the game, but the Diary Room talks her down. I think she should be allowed to go so she can take care of herself.
Thumbs Up: The Hive's Oblivion. I debated on whether or not to put this one in the Thumbs Down category because watching an alliance be so stupid is kind of painful. But I decided it's more entertaining than anything. Week after week they get blinded and for two weeks in a row have sent one of their own alliance members to jury. It doesn't get much dumber.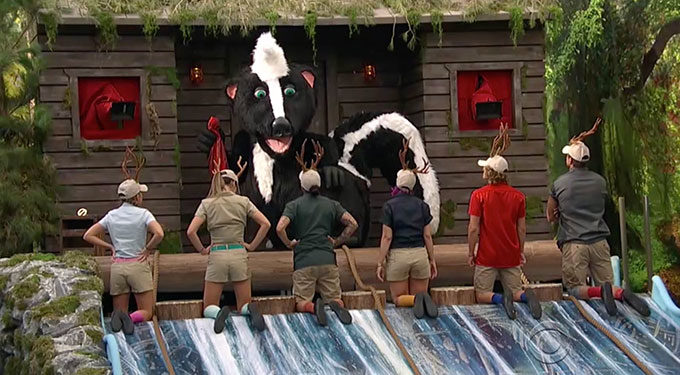 Thumbs Down: Rockstar's Veto Blunder. This week's veto was OTEV and it was a very important veto for both sides of the house. Rockstar could have won and saved herself this week, but she showed Tyler the correct answer, actually helping him win. I don't care what anyone says, that's a Top 5 blunder, right up there with Marcellas going home holding the veto and Lawon sacrificing himself thinking he'd come back into the game with a special power.
Thumbs Up: Tyler Uses The Veto. At first I thought it was dumb for Tyler to use the veto on Angela if Kaycee was just going to go right back on the block. But then I realized it was actually smart because Sam made a promise to Kaycee early in the game and Sam would be less likely to evict Kaycee over Rockstar than she would Angela over Rockstar. Tyler made a good move for his alliance.
Thumbs Down: JC. TV viewers don't see how obnoxious and disrespectful JC is, but Live Feeds viewers see it. He is constantly saying things he shouldn't, he follows none of the rules, he ignores production and he's loud and irritating. And this week he was particularly annoying.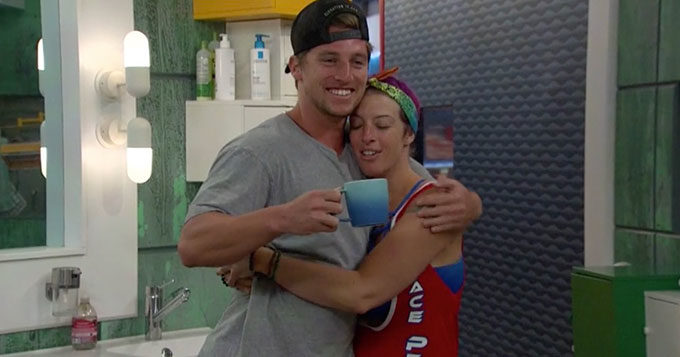 Thumbs Up: Rockstar and Brett. Even though Brett ruined any ground he gained this week with his goodbye message to Rockstar, I enjoyed their short and fake alliance. Brett cracks me up, and it was really fun to watch he and Rockstar get along, even if it was just a ploy on Brett's part.
Thumbs Down: Rockstar is evicted. I really wish the sides would have been evened out better this week with Kaycee going to jury, especially since Rockstar creates some drama whereas Kaycee doesn't even speak or barely moves. But it is what it is.
Thumbs Up: Rockstar's Exit Interview: I wasn't a fan of Rockstar's Diary Rooms, but I enjoyed her interview with Julie. I particularly liked her answer to Julie's question Who do you feel the most betrayed by. "Whoever came up with the Hacker Comp," she said. Brilliant.
What were your favorite and least favorite moments from Big Brother this past week?