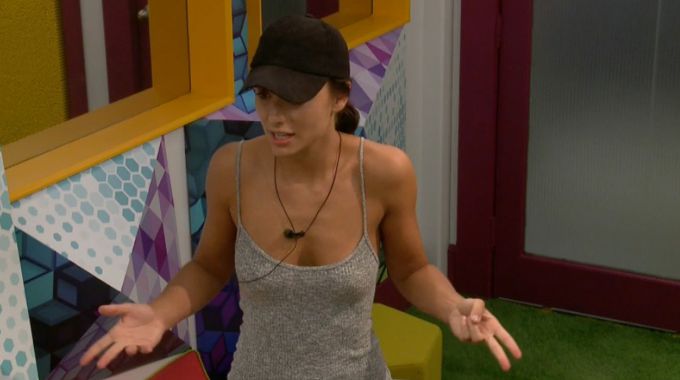 Veto players have been picked for this week's competition expected later today in the Big Brother 20 house and this was a better draw for the nominees than the new HOH, but she might not realize that just yet.
Update: Veto results are finally here! Find out who won the POV this week…
Bayleigh sent Brett and Rachel to the Block with an eye on getting Brett out, but L6 has other Veto plans this week. They're looking to rescue Rachel and get Scottie on the Block as a renom so they can vote him out instead of Brett. That's one step closer to working out in their favor.
The initial three players in the comp are Bayleigh (HOH) and her two noms, Brett and Rachel. Feeds were down for the players pick and we've got those results below.
Week 5 Power of Veto Add-On Players:
I think Sam and Tyler would use it after convincing Bayleigh they need to make that happen. JC might as well, but he's obviously more of a wildcard. If he knows for sure he's safe, since the Veto winner can't be renom'd, then he'd probably be along for the ride on this plan too.
I'm expecting everyone to be playing hard for this win, but if anyone is willing to coast on it that might be Bayleigh if she comes back around to the idea of letting Rachel get off the Block, especially if she doesn't want to be the one responsible for the cause of having to name the renom.
Update: Scratch mostly all of that! Tyler is saying he knows Bayleigh wants to keep the noms the same so he seems a little shy of winning this one. Tyler also noted Sam knows Bayleigh doesn't want the Veto used so she might not be willing to help L6 on this one. Then as for Bayleigh, she told Sam she is definitely not throwing this comp and wants to win it so she doesn't have to deal with naming a renom.
Who do you hope to see win the Veto today for Big Brother? Share your top picks and get ready for the spoilers later today!