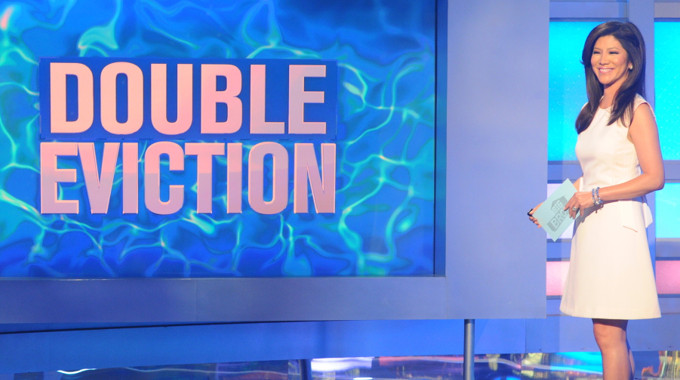 Kaitlyn Herman might have ruined more than just a chance to get back in the Big Brother 20 game. Rumor has it from reliable leaker Vegas that production had been counting on the Bonus Life challenge to make sure we were lined up for a Double Eviction this season and now that's all been trashed.
Update: Exec Producer Allison Grodner confirmed the Double Eviction will still happen for BB20!
With the fifth HG out the door this week and a set schedule to follow with the finale night already set in CBS's calendar, it appears there just won't be enough Houseguests left in the game to warrant a Double Eviction. In past seasons we've seen a faceoff Battle Back scenario where it was guaranteed for someone to return, but this time around it relied on Kaitlyn to not defeat herself which she obviously ended up doing.
While Big Brother conspiracists like to suggest competitions are changed or shuffled to fit a certain week these seasons are planned out well in advance. Kaitlyn failing a challenge they probably thought was a sure thing, no matter what Grodner told us, was likely unexpected and has thrown production and the season's schedule for a loop.
twitter-tweet" data-lang="en">

There could be NO DOUBLE EVICTION this summer because Kaitlyn couldn't solve the puzzle.

Keep you posted IF and when one will happen. #BB20

— REALvegas4sure #bb20 (@realvegas4sure) August 2, 2018
Double Evictions on Big Brother are some of my favorite nights each season. It's one of the very rare times we can be surprised by an eviction and even if they often end up very disappointing for fans it's still a wild ride that can't be missed.
Fingers crossed that production will figure out a way to rescue the beloved and fear DE because this season deserves it and so do we! Will you be sad if there's no Double Eviction for Big Brother 20 or would you be glad to see that skipped this time around?