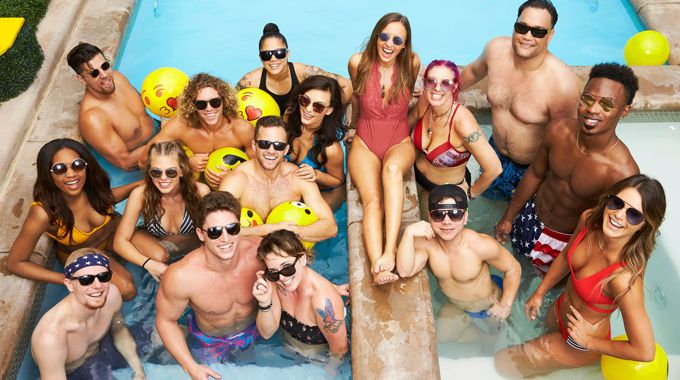 Big Brother 20 has arrived at its final week of the season as we're down to the F3 of the summer and that means it's time to crown a winner during Wednesday's finale. Here is our final installment of the BBN Popularity Poll so be sure to support your favs every day all week!
All season I've continued to post a new poll every week and then the following week we've compared the results to the week before to see who may be winning over new fans or losing the support of their old ones for the BB20 season. You can check out the results from last week's poll down at the bottom.
Who is your favorite Big Brother Houseguest for finale week? You can use whatever justification you want so there's no wrong answer. Cast your vote in our poll below and check back later to see how they all stack up against each other. If you don't see the poll, try this link to refresh.
Now let's take a look at last week's results (check out the full chart below). No surprises here as Tyler has mightly dominated the polls nearly every single week aside from the first round. He's a shoo-in for AFP unless something shocking happens. Following up behind him this week is Kaycee and her recently strengthened gameplay could be the credit point there for what's happening but she's way behind Tyler in the actual numbers as his lead is vast.
Next up we've got the Double Eviction victims, Brett and Haleigh, who were apparently evicted too soon for many fans as they're nicely ahead of those who stayed behind, Sam, Angela, and JC.
From there we head to our Jury with Scottie, then Faysal, and Bayleigh as our top-ranked Jurors. The rest of them lose out to pre-Jury evictees Winston, Rachel, and Swaggy. Our least popular Juror is RS which isn't terribly surprising since she's trailed in the polls and never broke into the top half all season.
I was surprised though for Kaitlyn to drop to the very bottom and come in behind the short-lived Summer of Steve. After all the FOUTTE-self-destruction she delivered I would have expected a stronger finish there but that's how it turned out. One last chance for your votes to change that though!
See the full results from this entire season of our weekly popularity polls: