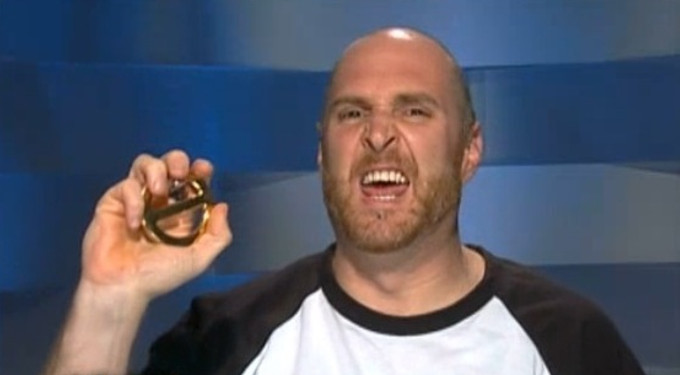 As the late great Yogi Berra said "It's like Deja Vu all over again." While this week was pretty much the same as last week (replace Fessie with Scottie) – there were still some new revelations inside the Big Brother House. The end game is now starting to creep into some of their minds, meanwhile others do not seem to care about the end game, so the fireworks we have seen all season are still going strong.
Today is day 79, only 20 days left in Big Brother 20 – and most other seasons by this point, we are starting to complain about how long the season is. By comparison, my season (BB13 for those that forgot) – was only 75 days long. This season has flowed a lot better than the longer seasons we have had the past couple of years. We still have the potential for a Double Eviction – and a fast forward week – so lots of gaming & scheming to keep us entertained. Let's take a look back at everyone's week.
Kaycee Clark – 5 strips of Bacon – AGAIN – just like last week, Kaycee won the Veto to keep her allies safe and not force Tyler from making a renom. She is doing such a great job keeping her cool and actually working on the potential jury members to not hate her. Kaycee has done a great job listening and being very very careful with her words. Sure – she still trusts Tyler over anyone else – but has made other bonds that will possibly be F2 votes for her to win. At this point – I think she is playing the best game, and a couple more comp wins will solidify her resume if she does sit in those chairs on finale night. Her only downfall will be if other people recognize her likability – and see it as a threat. But for now – she is covered on all sides.
JC Mounduix – 4 strips of Bacon – JC is way more strategic than we thought going into the season. His social game is also pretty good – with a few exceptions – but no one gets too mad at him when he does / says questionable things. He has already started to have a backup plan by putting together a group of Brett & Sam to go after Angela & Kaycee so he does not have to. He is seeing through Tyler (and vice versa) and it would be a pretty epic moment if the two of them ever square off vs each other in the upcoming days. They both have each other's secrets – and even though Tyler is the better physical player – JC will use his BDPs (big dumb puppets) to strike.
Tyler Crispen – 3 strips of Bacon – see above + his winning HoH this week was the perfect week for him to win., He is juggling many deals and it's hard to keep all of those balls up in the air – but this week he had 2 targets, and is able to get one of them out. While he wants Haleigh out – he is pretty sure that he will be safe IF she happens to win the next HoH. Tyler has always been a couple steps ahead of the others, but his Crushmance with Angela is starting to make his game a little sloppy. His double talk to Sam has her a little sketched out – and all it will take is one conversation with JC and she will be over him. He better hope that conversation does not happen anytime soon.
Brett Robinson – 2 strips of Bacon – While not the brains of L6/5/4, and certainly not the brawn (how many comp wins does he have? Just the 1 Hide & Seek Veto) – he is still an asset that is squarely in the middle of the whole house. His on again off again tension with Sam is pretty funny. He is doing a great job keeping his cool like Kaycee and still is the one people come to with plans. He has not started any strategic conversations since Winston left so many weeks ago, but Brett is still the swing vote that both Tyler & JC are trying to secure. It looks like Tyler is winning the custody battle so far, but mounting questions about Angela (and Kaycee) being planted in his head by JC are growing.
Angela Rummans – 1 strip of Tofu – this girl has been a roller-coaster all season – she is either a very savvy strategic player – or she is furniture. She has been more horizontal than vertical this week – sneakin around with Tyler – and in the process does not realize the mounting questions about her game are rising. Obviously, she has no clue about Jury Management – and would be the perfect person to bring to the F2 despite her HoH & Veto wins so far. BUT… Tyler will keep her around as a meat shield & will definitely cut her – or let her get cut to get himself further.,
Sam Bledsoe – 2 strips of Tofu – it really doesn't matter if you give Sam Bacon, Tofu, Dryer Sheets, toilet paper, she will make something funky with it. She finally realized (thanks to Tyler) that her time in the house is probably running out and he tried to light a fire under her to get her to start trying to win some comps. That was Tyler's way of trying to protect himself the next few weeks and has nothing to do with Sam's game. Everyone is getting tired of her mood swings, attitude, and to be honest, I don't think she cares. She has been a breath of fresh air for the viewers because we have no idea what we will get from her next. But that is the exact reason why she is such a frustrating player to the people inside the house. I have a pretty good feeling she will walk away with America's Favorite Player if Tyler is in the top 2. Not a bad paycheck for a Hoarder!
OK – so this week – I am not giving a Tofurkey because quite frankly no one did anything that bad to warrant it. I will give Scottie Salton & Haleigh Broucher 5 strips of Tofu to share as they played pretty much the same game this past week. Scottie was given a 2nd chance back in the game – and he learned absolutely nothing in his time away. Haleigh is on the block next to someone she considered a friend & ally – but just like Fessie last week – is the lesser of a threat to most of the house. So Scottie will walk out again – MOST LIKELY. In what may go down as BB "Watergate" – Haleigh spraying Brett with the sink hose last night and then storming off to cry when Brett made a joke back at her could lead to a last minute switch of votes. IF that does happen – then Haleigh would deserve a Tofurkey – but as of today – the plan is still to get rid of Scottie.
There we have it – another week in the books, another L6/5/4 blindside to whichever player goes home as they both think they are pawns, and another crucial HoH to be played tonight. But for now – it's the calm before the storm when the rest of the house (minus Haleigh) start to cannibalize each other. This season has been amazing – and I am so glad we still have so much excitement in front of us.
My question of the week is – if you were voting today – who would get your nod for America's Favorite Player? Let me know your answer & what you think of my rankings in hte comment section below.
See you all next week – from outside the Big Brother House, I'm Adam Poch. Have a great day!
Follow Adam Poch on Twitter: twitter.com/heavymetalteddy & you can listen to him weekly on the Big Brothers Podcast – follow them at @BigBrothersPod
Also – if you are in the NYC area – join Adam at the Bacon & Beer Classic at USTA Tennis Center on September 29th. Visit https://www.baconandbeerclassic.com/nyc-tickets for more info – and use the code BACONMINISTER to save 15% off any ticket.