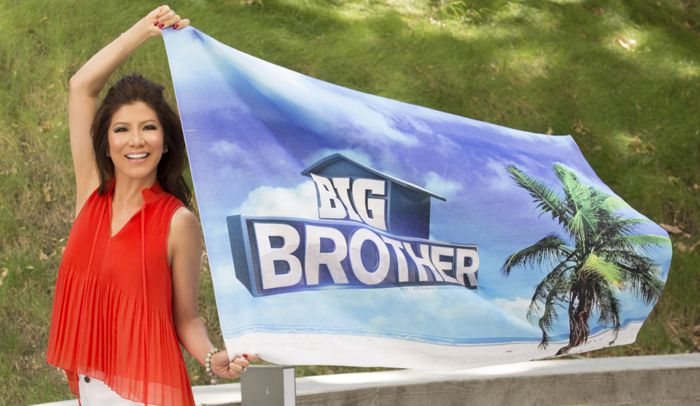 The hunt is on for the Big Brother 20 cast as CBS released the first of the open call casting events as Kassting begins their search for the next set of Big Brother Houseguests!
Online applications have been open since the end of last season, but Kassting Inc announced that they were just getting started with the application reviews this week. Now is your chance Houseguest Hopefuls! You can apply online or attend in-person for your chance at being one of the next few to receive a key to the Big Brother 20 house.
So far just a handful of cities and dates have been set including some with just the cities and no date or location, but we usually see a decent number added as each preseason goes along. Get started with these details to plan your audition event or start preparing your audition video for a chance to move in and win a half million dollars!
No deadline date has been announced yet, but you could expect things to lock down by early May or late April. Best to just get that application in now and be sure you've made the cutoff. Good luck to all our readers who apply. We'd love to see you inside the house this summer!
Big Brother 20 Casting Events:
List last updated 4/23/2018
Past audition events:
Myrtle Beach, SC – Saturday, February 24th 2PM-5PM at Carolina Man Show, Myrtle Beach Convention Center, 2101 N Oak St, Myrtle Beach, SC 29579 – Google Map
Oklahoma City, OK – Sunday, March 4th 1PM-5PM at Mattresses and Furniture, 1415 S. Council Rd, Okalahoma City, OK 73128 – Google Map
Los Angeles, CA – Sunday, March 11th 9AM-12PM at State Social House, 8782 Sunset Blvd, West Hollywood, CA 90069 – Google Map
Portland, OR – Thursday, March 15th 2PM-6PM at Ilani Casino Resort, 1 Cowlitz Way, Ridgefield, WA 98642 – Google Map
Detroit, MI – Sunday, March 18th 11AM-2PM at Fifth Avenue Sports and Entertainment, 215 W. 5th Ave, Royal Oak, MI 48067 – Google Map
Austin, TX – Sunday, March 18th 10AM-2PM at Parlor & Yard, 601 West 6th St, Austin, TX 78701 – Google Map
Orlando, FL – Sunday, March 18th 1PM-5PM at Hooch At Wall Street Plaza, 25 Wall St., Suite A, Orlando, FL 32801 – Google Map
New York, NY – Sunday, March 18th 9AM-12PM at Broadstone Bar & Kitchen, 88 Broad St, New York, NY 10004 – Google Map
Charleston, SC – Thursday, March 22nd 4PM-7PM at The Brick Charleston, 24 Ann St. A, Charleston, SC 29401 – Google Map
Chicago, IL – Thursday, March 22nd 6PM-9PM at Bar Louie, 4 W. Polk St., Chicago, IL 60605 – Google Map
Providence, RI – Friday, March 23rd 2PM-6PM at R1 Indoor Karting, 100 Higginson Ave, Lincoln, RI 02865 – Google Map
Birmingham, AL – Friday, March 23rd 4PM-8PM at Sleek Sports Bar, 1005 20th St. South, Birmingham, AL 35205 – Google Map
Boise, ID – Friday, March 23rd 4PM-7PM at Amsterdam Lounge, 609 West Main St, Boise, ID 83702 – Google Map
Washington, DC – Friday, March 23rd 3PM-6PM at The Living Room, 1008 Vermont Ave. NW, Washington, DC 20005 – Google Map
Erie, PA – Saturday, March 24th 12PM-5PM at Lecom Wellness Center, 5401 Peach St, Erie PA 16509 – Google Map
Dallas, TX – Saturday, March 24th 10AM-2PM at Nebraska Furniture Mart (2nd Level), 5600 Nebraska Furniture Mart Dr, The Colony, TX 75056 – Google Map
Rochester, NY – Saturday, March 24th 11AM-4PM at Mazda of West Ridge, 4692 W. Ridge Rd, Spencerport, NY 14559 – Google Map
Sioux City, IA – Monday, March 26th 5PM-7PM at Winnavegas Casino Resort, 1500 330th St, Sloan, IA 51055 – Google Map
Sioux Falls, SD – Tuesday, March 27th 4PM-7PM at La Quinta Inn & Suites, 4521 W 41st St, Sioux Falls, SD 57106 – Google Map
Victoria, TX – Wednesday, March 28th 2PM-6:30PM at Homewood Suites, 6705 Zac Lentz Pkwy, Victoria, TX 77904 – Google Map
Bowling Green, KY – Thursday, March 29th 6PM-9PM at The Night Cap, 927 College St B1, Bowling Green, KY 42101 – Google Map
Salem, VA – Monday, April 16th 2PM-5PM at Hart Kia, 1361 East Main St, Salem, VA 24153 – Google Map
Wichita Falls, TX – Saturday, April 28th 7AM-2PM at Patterson Kia, 2910 Old Jacksboro Hwy, Wichita Falls, TX 76302 – Google Map
Think you've got what it takes to be the next winner of Big Brother? Then what are you waiting for? Get ready for a casting call near you or apply online and maybe we'll be watching you on BB20!
Source: BigBrotherCasting.tv