Eviction time arrived last night on Big Brother 19 and we were ready to see which of this week's three nominees would be walking out the door after a heated week inside the Big Brother house comes to a close. But a new week of competitions was just around the corner so let's see what happened next.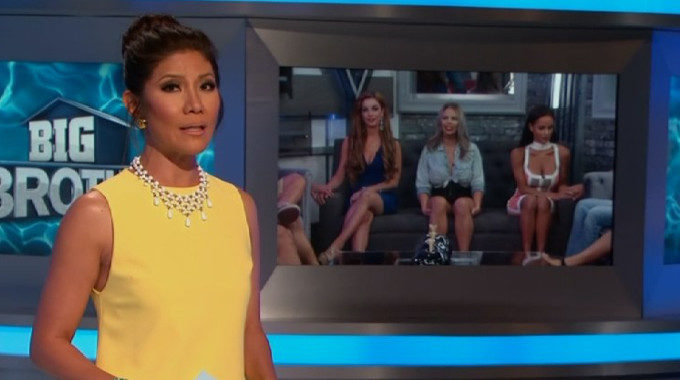 Cody and Jessica expected to be split up last night when the Houseguests stepped inside the Diary Room to cast their votes and I'm guessing the rest of the house didn't want to let them down. Once that's over though the race was on to capture the HoH room for their own as Josh stepped down from his position of power.
Don't miss this week's eviction episode! You can stream it live on CBS's All Access in most markets across the US so you don't have to miss any of the fun even if you're out tonight.

Big Brother 19 Results – Week 6 Votes:
Alex votes to evict: Jessica
Christmas votes to evict: Jessica
Cody votes to evict: Raven
Kevin votes to evict: Jessica
Paul votes to evict: Jessica
Mark votes to evict: Jessica
That's enough votes.
Matthew votes to evict: Jessica
Jason votes to evict: Jessica
By a vote of 7-1-0, Jessica Graf has been evicted from Big Brother 19.
Out on the front stage Julie Chen took Jessica to task on throwing away her game for her feelings about Cody. And that was how Julie put it to Jessica. Even Cody's goodbye message was him telling Jessica she gave up her game for him. Oh well.
Gallery: Jessica Is Evicted From BB19
Once voting is over the HGs will head to the backyard to ready themselves for the night's next big event. Who is ready to win and become the new Head of Household?
HGs have to watch a "magic" performance of changing outfits by a man and woman then answer questions to see what they can remember.
Big Brother 19 Results – Week 7 HoH Comp: "Hocus Focus"
Stage performers put on a show.
Round 1: Everyone gets it right.
Round 2: Kevin, Mark, Jason, & Paul are out.
Round 3: Everyone gets it right.
New round of performances
Round 4: Christmas is out.
Round 5: Cody, Elena, & Matt are out.
Round 6: Raven is out. Alex wins.
Alex wins HoH! Congrats to Alex.
Julie makes a big announcement: the HGs have made Jury. Congrats to all of them, but now maybe they can finally start playing. And play they better because here comes the other big news. Julie reveals there will be no battle back, no returning jury, nothing. Once you're done, you're done. That's great news and I love that the HGs were warned so they're not wondering.
Gallery: Head of Household Comp – Week 7
After the show we'll be racing back to the Live Feeds for the eviction fallout and the next rounds of planning for this week's target. Grab the Free Trial and join us there now!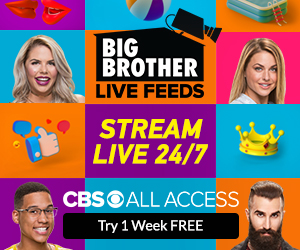 Want more? Download our free Big Brother App, join us on Facebook & Twitter, and get our Email Updates! We'll keep you updated with the latest news and our in-depth reviews of the season.