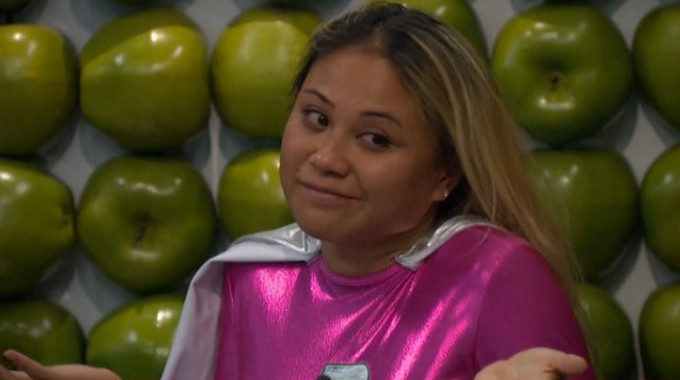 Update: Veto Comp results are in! Find out who won the Veto this week.
Welcome to the last countdown of a wait-and-see Power of Veto competition for Big Brother 19! After this week the last Veto, and most powerful of the season, will be at F4 and if that's like last year then the F4 PoV will take place while the Feeds are down for the special Wednesday eviction. So what's in store for today's comp? Here's what's ahead.
With only five Houseguests left in the Big Brother house that means everyone will be competing and from what we saw with the BB Comics themed HoH comp it looks like this could be time for the annual "what's different in these comic book covers" challenge.
Josh is the current Head of Household and he put Alex and Kevin on the Block last night, but this Veto could change everything or, more likely, change nothing at all. Alex is the most likely to go if the noms stay the same so she's got the most to lose her. She's also a strong competitor and I'd say she has a real shot at winning this one.
Should Alex win the Veto then obviously she'll use it on herself and force a renom. Same goes for Kevin. Paul actually wants Kevin to win the Veto and save himself. If that happens then Paul can avoid the situation where he might be pressured to use the Veto and take Alex down. Paul isn't going to do that of course so it'd show his cards to not save her. In that case, watch for Paul to do everything he can to avoid winning this comp.
While Christmas is still recovering from her broken foot she's actually been absurdly cleared to compete in things like a RUNNING competition and then in Thursday's DE we saw her running and jumping up and down a flight of stairs. She later expressed concern over potentially having hurt herself in that one. Sheesh. So now we've got this comp. Remember how this has used a zipline that requires the players to drop 3+ feet to the ground at the end? If they change that to a nice ground landing… Anyway, she may or may not be able to participate, but if she does then obviously she's keeping things as they are.
Now what about Josh? Well as much as he's teasing Feedsters with thoughts of betraying Paul, I just don't see it. Flashback to last night at 7:38 PM BBT Cams 3/4 as Josh suggests he wants to take Alex down and put Paul up. Then he quickly reverses course to suggest no one would vote out Paul so he'd rather take the shot at F3. What? When you'd have to win 2 straight comps instead of taking the shot now? Ah well. No one is surprised.
Should anything change with the noms then Christmas has already volunteered as a renom. Josh may be tempted to get Paul up there, but he'll also likely fold under the pressure to not renom Paul. I wouldn't hold my breath on seeing Paul anywhere near the Block this week.
We'll be waiting and watching for the results so stick with us for spoilers when they're back. In the meantime, share your thoughts on what you think or hope will happen today!
TL;DR
Final wait-and-see Veto comp of BB19
Do-or-die for Alex with Kevin as Plan B
Paul will try to avoid winning Veto
Josh & Christmas are unlikely to change noms
Christmas is most likely renom option
Download our Big Brother App, join us on Facebook & Twitter, and get our Email Updates for more!
Grab your Live Feeds Free Trial to watch the next week for free then keep it for $5.99/month. That's only 20 cents a day for 24/7 access to Feeds content and we're down to less than a month.