We're settling in to find out who won Battle Back tonight on Big Brother 19 as Cameron, Jillian, Cody, and Dominique face off against each other and against the chance by the other Houseguests to block their return.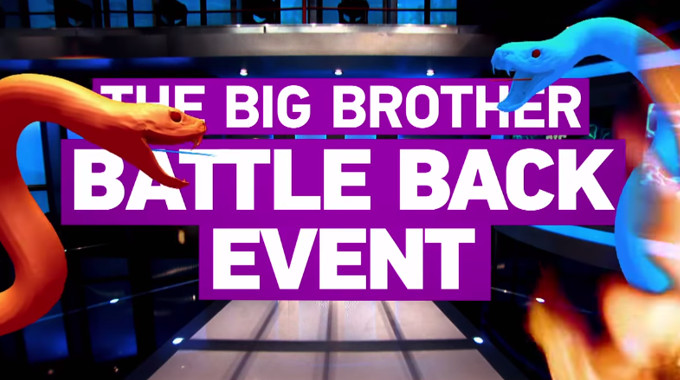 Feeds have been down since yesterday which means we're without spoilers and anxious to discover what happened since last night. Which of the four won out and just how will this year's twist play out? Let's get some results!
We're live recapping tonight's results show starting at 8PM ET so stick with us as we update this article with the latest news and outcome. Join us in the comments section below.
Last year there were three separate competitions with one held each week following the round's HoH competition, but this year host Julie Chen has promised us something new and different. And for that little twist to the twist? Houseguests might be able to band together and block the winner's return which means a win tonight might not make for a surefire return to the house and another chance at the half-million dollars!
Okay, so Julie reveals there are a lot of details here. The four evictees will first compete with a maze. Top two competitors move on and the other two go home. The final two will face off again for the sole spot. It isn't over there yet either. That person has to then face off against a House Challenger. If the Challenge (an active HG) wins the comp then the evictee is done and gone. If the evicted HG beats the Challenger then he or she is back in the game.
Round 1 is a puzzle on a pulley system. Gotta run a ball through the maze without letting it drop through a hole or you'll start over. Cameron and Jillian both drop. Cody gets their first. Cameron catches up and wins the other spot.
Battle Back Results – Round 1:
Top two players this round: Cody & Cameron
That's it for Dominique and Jillian. Both are out of the running and leave the challenge and the game for good.
Gallery: Round 1 Maze Challenge
This round Cameron & Cody must use a slingshot to take out 10 targets in a billboard. Cameron had an early lead, but Cody found his groove and soon caught up and overtook Cameron.
Battle Back Results – Round 2:
Gallery: Round 2 Slingshot Challenge
Now in the last round Cody gets to pick which of the previous two challenges he'll face off in against the active HG. Cody goes with the balancing maze. Julie explained both comps would be made harder for this go round. HGs are about to find out what's happening and will have to pick their champion to go face off against Cody.


Julie reveals the news that someone is waiting in the backyard, but they don't know which of the evicted HGs it is… Most of them are none too happy. Houseguests head into the Diary Room to pick the champion. Everyone votes for Paul. No surprise.
Julie explains the maze has changed so at least Cody doesn't know all the tricks just yet. Paul tells us in DR though that it's harder than he thought it'd be.
Battle Back Results – Round 3:
House Challenge: Paul
Round 3 Challenge: Maze
Round 3 winner: Cody
Cody wins Battle Back! He's back in the game. HoH coming up soon…
Update: HOH Spoilers are here! Find out who won Head of Household this week!
Gallery: Round 3 Maze Remix
Are you happy with how tonight's results turned out? Don't forget there are lots more spoilers coming up with the HoH comp, nomination results, and Veto comp on Saturday. We should have spoilers from the first two once the Feeds are back on later tonight.
Feeds return tonight at 9PM PT (12AM ET). Join us on there with the Live Feeds' Free Trial tonight!