Nominations are in for Week 4 with the Big Brother 19 spoilers here from the Feeds after the Blackout ended and we were once again watching the Houseguests after the Battle Back special episode that put Cody back in the mix.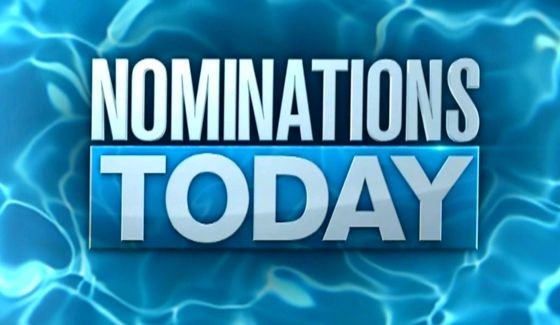 Once Feeds came back we quickly confirmed the spoilers that Jessica had won Head of Household. Sure enough, there she was in the HoH room with Cody, so you've got another week of that. Enjoy! But what about the noms? Those were soon revealed as well.
Big Brother 19 Week 4 Nominations:
Jessica nominated: Josh & Ramses
So it seems Josh is the target and after his huge blow up in the backyard involving Jessica and his earlier lie to her and Cody about voting out Christmas, well it's no surprise. However, Josh is voicing a lot of confidence that he'll be safe this week. He says his loyalty will protect him. Okay, he might be right. Paul really, really wants Ramses out.
Gallery: Josh Has Lost His Mind. Again
If these noms stay the same then we could see Paul rally the votes to keep Josh and get out Ramses. BUT, Paul went up and told the new HoH that the house was unified in their mission, evicting Josh. We're gonna have some fun this week, aren't we?
Veto comp is coming up on Saturday and we'll be watching for the player draw and the results to share as soon the spoilers arrive. Who do you want to win the PoV?
Good times ahead on the Feeds! Grab your Free Trial to watch the next week for free then keep it for $5.99/month. That's 20 cents a day for 24/7 access to Feeds content. Super cheap.