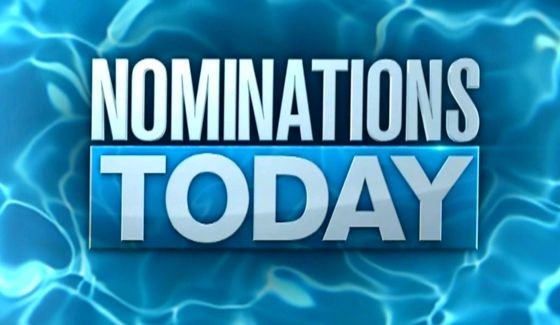 Nominations are in for Week 10 with the latest Big Brother 19 spoilers from the Feeds as the Houseguests continue to march along to the beat of Paul's drum.
We listened to seemingly endless circular discussions between Paul and Christmas over how she should handle these plans, but nothing ever changed on who she wanted to put up. It was always about how to handle the reveal and disclosure of her intentions this week.
Big Brother 19 Week 10 Nominations:
Christmas nominated: Alex & Jason
Jason is the target here and Christmas has the group's support with Josh, Paul, and Raven. Kevin was never told the plan, but instructed to lay low. Alex and Jason thought Kevin was the target, but here was Christmas's dilemma. She wondered if she should tell Jason she was out to get him, or keep him calm and pretend like there was a BD plan in action. Christmas feared a weakness in her ability to lie would make this tricky, so we waited to see what she'd say.
Turns out that Christmas did not reveal her true intentions as she said all day she would. Instead they left the meeting with both Alex and Jason still believing/hoping the plan was to get Kevin out. They probably still feel that way because Paul keeps pushing it to calm Jason and Christmas has been working on Alex. They'll figure it out soon enough.
With both Alex and Jason on the Block there's no chance for one to save the other and both remain safe. It's one or the other at this point after neither of them had the smarts to take a gamble on the Tree of Temptation. That twist went empty again this week and they're going to regret that later.
Veto comp is coming up on Saturday and we'll be watching for the player draw and the results to share as soon the spoilers arrive. Who do you want to win the PoV?
Download our Big Brother App, join us on Facebook & Twitter, and get our Email Updates for more!
Grab your Live Feeds Free Trial to watch the next week for free then keep it for $5.99/month. That's only 20 cents a day for 24/7 access to Feeds content and we're down to the last month.