That was one heck of a night on Big Brother 19 and I think a lot of us along with the Houseguests are still catching up from it. What kicked off with a surprise Veto competition arriving overnight ended with a hearty shouting match that may have sealed one HG's fate.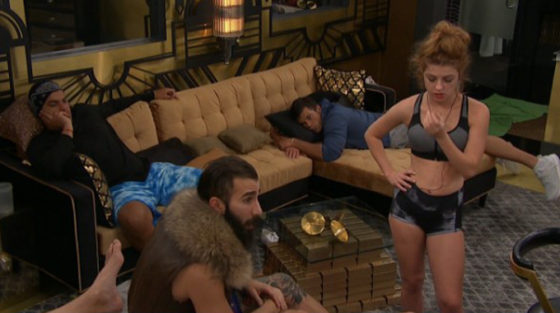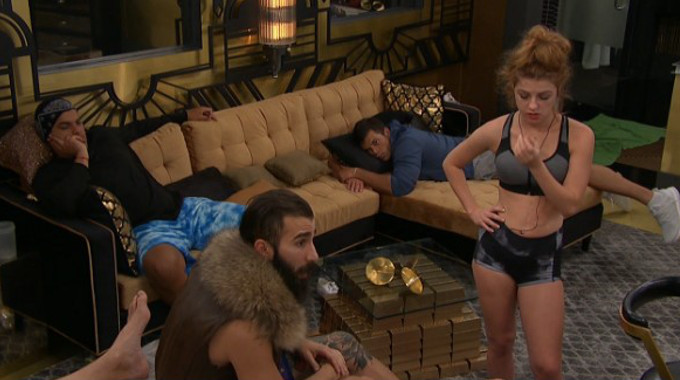 Once things came back and we knew that neither nominee had secured the PoV it was time for more scrambling to line up the votes and settle on the week's target. The situation seemed to be amplified by Paul's suggestion that HGs were about to face a Sunday eviction. They're not, but it's Paul and so many of these HGs expect him to walk across the pool so that's getting more weight than it should.
Instead of going to sleep the Houseguests continued to bounce from room to room as things built up to the big event of the night on the Live Feeds. Right around 5:30 AM BBT 7/15 we saw Dominique pull Alex aside and tell her she (D) wanted a group meeting so she could expose important details. Dominique then started using a metaphor about snakes knowing their territory. Alex went back upstairs and let Mark, Elena, and Paul about what was just said. Paul said he was bored and awake, so why not.
Soon we've got Dominique joining the group (Flashback to 5:47 AM BBT) as Paul starts off asking why she's suggesting he's a snake, but Dominique quickly refutes that idea saying she never called him a snake. They start exploring her exact words about a snake knowing its territory, which Paul takes to mean a Vet who knows his way around the game. Well buckle up because this goes on for over an hour. Rinse and repeat.
By the end of the debate they've had everyone but Ramses, Jessica, and Kevin involved and listening to this mess. Most everyone has been silent while Paul has shouted and Dominique at times has raised her voice as well. Both sounded rather frustrated, but it wasn't only them. Even Christmas has her own run of questions while a lot of tired eyes watched the mess unfold.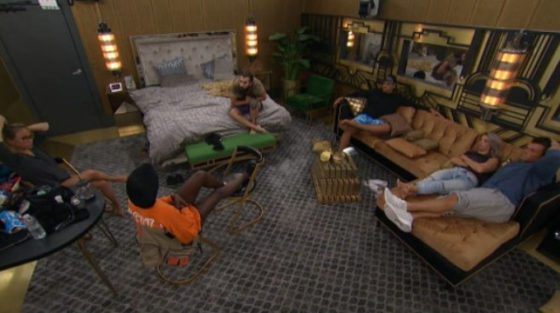 After loops and loops of dancing around what Dominique wants to tell the HGs she finally says it. As Paul lays in to her Dominique warns the HGs that this is the guy they should all be watching out for which prompts Christmas to ask if that means Paul is the "infiltrator." Dominique confirms that's what she's saying. "Watch out," warns Dominique as she says he's been lying to them.
Finally at 7:04 AM BBT Dominique calls it a night and heads downstairs leaving the other HGs to react without her. Alex immediately points out that Dominique agreed that she had the conversation about suggesting Paul was the snake but at the same time was denying calling Paul a snake. Paul uses this opportunity to dig in on his position and convince the others that Dominique is lying and he's telling them the truth.
Well that was a mess. Things don't look good for Dominique and I don't think the arguments between her and Paul improved her chances at all. Lucky for her she's still got a long way until Thursday's vote and even if that goes poorly for her there's always that Battle Back.
What's your reaction? Will the HGs start to listen to Dominique and believe her about Paul? Does it even matter if they do considering he's got his Pendant of Protection through the end of this week? Could Dominique end up dodging eviction and sticking around to rally HGs against Paul? Lots of possibilities, but I'm not liking her odds right now.