Sunday night's episode of Big Brother 19 was packed full of confrontations, temptations and victim noises as the fallout from Jillian's blindside eviction hit the houseguests at full speed.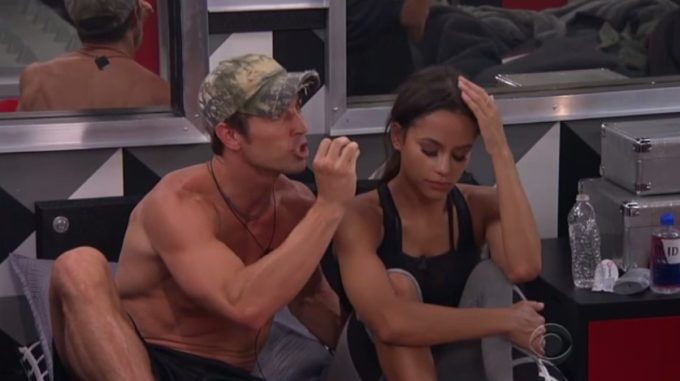 The episode picks up during the Head of Household competition, but since no one wants to see a bunch of people rolling around in Candy Crush cross-promotion, they cut back and forth between that and the Diary Room and the fallout from Jillians blindside eviction.
Mark owns up to his vote to Cody because he respects Cody. Meanwhile, Jessica and Christmas are fighting for some reason. Jessica is calling Jessica a coward and in her face. And then we've got Cody confronting Josh over his vote. Cody goes for Josh but luckily Kevin and Jason was there to get between them or that could've gotten ugly.
Back at the HOH competition, players are starting to make their attempts at winning the Head of Household. The HGs have to find tickets in the mess to purchase balls to roll down tricky platforms and make it in a hole to win HOH. It's a simple concept, but not a simple game. After many attempts, and thanks to half the house passing off their tickets to him, it's Paul who makes it in the hole first to become the second Head of Household of the season.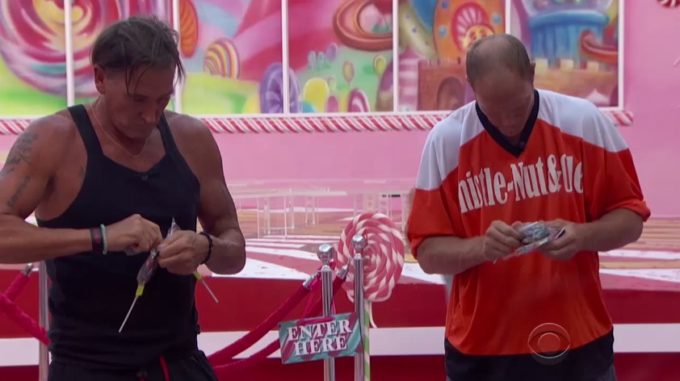 Cody and Jessica aren't happy because they know what lies ahead. And they start going over the votes and they decide to was Ramses who evicted Jillian instead of Kevin. He has them all fooled. So Cody has it in his head that Ramses and Josh were the two who flipped. Cody and Jessica confront Ramses and when he starts talking they tell him not to talk to them. So he leaves the room.
Josh, who actually did vote to evict Jillian, is up next to feel the wrath of Cody and Jessica. Cody won't even let Josh speak because he can't handle his victim noises. And when Josh doesn't shut up, Jessica and Cody go all in on him. Jessica calls him a little girl and then Cody calls him a child and that he doesn't sound like a man at all. Josh says god bless them and leaves the room.
He took the high road, but it's not what he wanted to do. Josh leaves the room in tears and is ready to just throw in the towel. Raven and Dominique talk Josh down and everything is calm again. For now.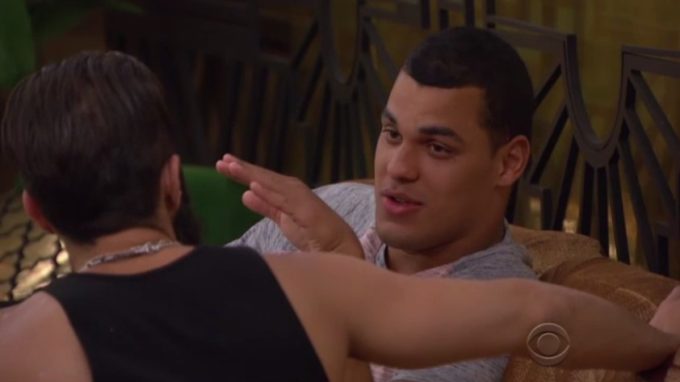 So what is Paul's plan? He calls together his team to discuss the plan for the week. His plan is to nominate Matt and Raven as pawns. And luckily, Paul's team isn't as stupid as they were beginning to appear. They eventually talk Paul out of nominating someone from their side. Mark makes the best point when he brings up all the temptations and curses going around this season. So Paul sees the light of day and decides on two of the "outsiders."
It's time to return to the Den of Temptation. One by one, the HGs enter the den to find out who America voted for this week. Ramses is first in and he was not chosen. Matt is up next and also gets a no. Then Alex. And so on and so on. Christmas gets the temptation and it's the Ring of Replacement. Christmas can choose any one Veto competition to play in by replacing one of the players chosen from the random draw.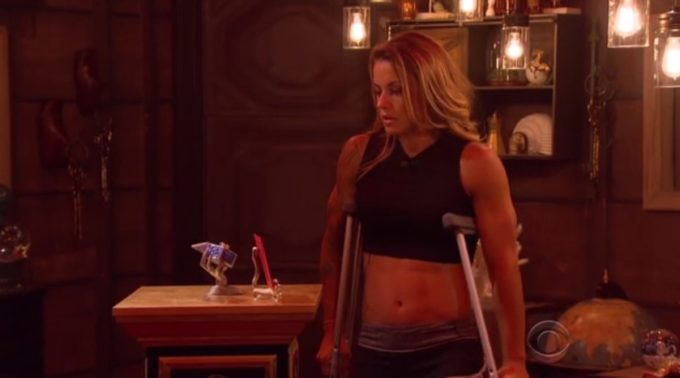 Christmas takes the temptation and she has to choose three houseguests to curse. She picks Jason, Cody and Jessica. And it's only a costume curse. The three of them only have to wear toad costumes all week. Lame.
At the nomination ceremony, Ramses interrupts to place himself on the block as part of the curse he received last week. After that was all done, Paul puts his backdoor Cody plan in motion by nominating Alex and Josh for eviction. So that means there are three nominations this week and if Ramses wins the POV, there will be no replacement nominee. So that seems to be the only thing that could in the way of Paul's plan, especially now that Christmas has that Ring of Replacement.
Can't wait for Wednesday to find out who won the Power of Veto? Check our Veto spoilers now for results!
Houseguest Voodoo Doll Gallery