In what might be the most embarrassing episode to date, Sunday night's Big Brother 19 showed us just how much control Paul has over this game, or just how stupid these houseguests are. To be fair, I'll say it's a little bit of both.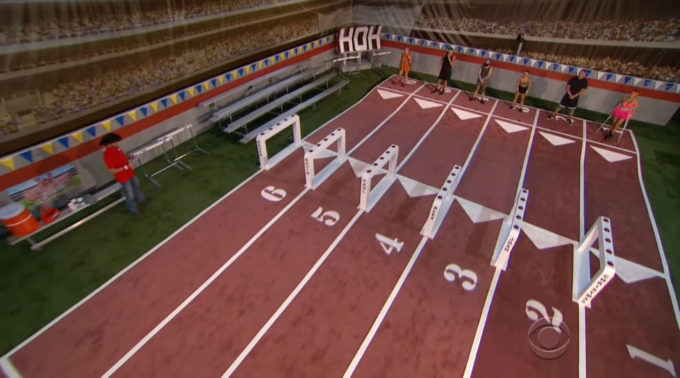 The episode picks up at the start of the "rain delayed" HOH. It's a physical competition, but it looks like Christmas is still going to give it a try. But first, let's find out the plan this week? That means we need to check in with Paul see what he wants to happen. Oh, OK, yes. It looks like Paul wants Jason to go this week, so they need to blindside Alex and Jason.
Time for Paul to pull on his puppets' strings. He first gets to work on convincing Alex to throw the competition this week so they can all go after Alex's target Kevin (wink, wink). And it's that simple. She says yes. So Alex and everyone else plans to throw the competition. This should be a real fun HOH to watch (*eyeroll*).
And what's almost as bad as Alex falling for Paul's plan is Christmas and Josh not realize he's forcing them to do his dirty work while he can play dumb and not get his hands dirty. That's solid gameplay from Paul, but I just can't believe everyone keeps falling for it.
It's time to get back to the HOH competition. It's the Ready, Set, Go competition, so Christmas is going to be in trouble. Right? Well not when Paul is running the house.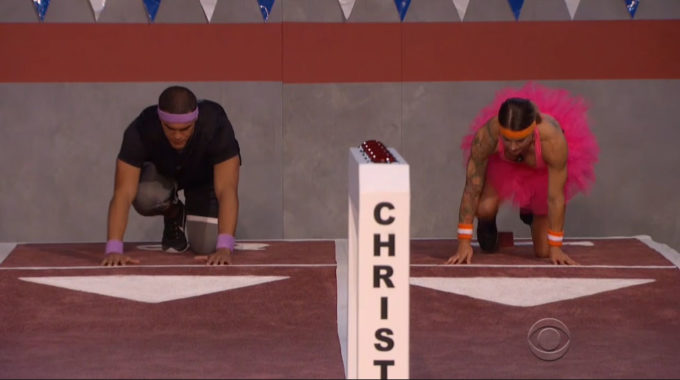 After Paul forcing Kevin to throw it, Kevin has a false start on round one and is out. Alex can't believe Kevin was "dumb enough" to listen to Paul and throw it. But she is dumb enough to do the exact same thing and is the next out. Raven is the next to throw it. And Paul's puppets are all out, so it's time for him to throw it. That leaves Christmas and Josh. And even though it will look ridiculous, Josh tells Christmas he will throw it to her. And he does. Not one time did they actually race. Christmas had another HOH handed to her.
These players should be ashamed of themselves.
And this week keeps getting more ridiculous. Alex volunteers to go up as a pawn. Of course she thinks it'll be next to Kevin and not Jason, but still. What are these people smoking?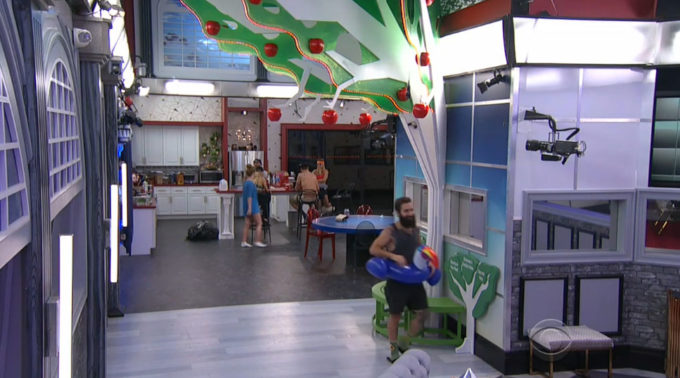 Speaking of stupid, it's time for the final Tree of Temptation flop, but much like the HOH competition, don't expect much. These guys aren't going to do anything this season. No one takes an apple. Let's just move on.
OK, back to Alex being an idiot. She's already offered to go up as a pawn, and is now suggesting TWO pawns go up and they can backdoor Kevin. This is too easy. But Christmas isn't sure if she wants to just tell them outright what she's doing or play into their stupid hands and take the shady route.
Let's get to the nomination ceremony and see what she does.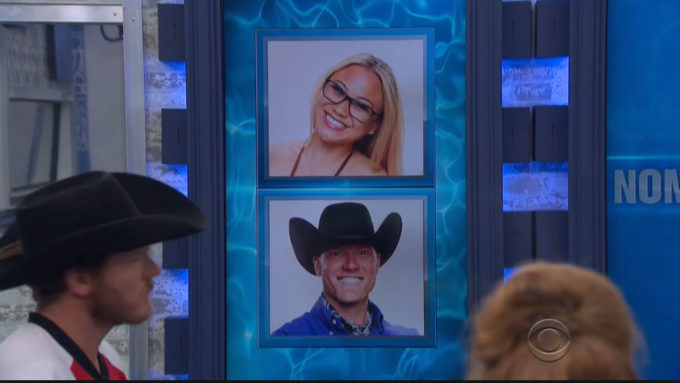 Christmas nominates Alex and Jason. She tells Alex that she nominated her as a pawn and she nominated Jason because she wants a strong male out this week. Jason is immediately suspicious, as he should be, since Christmas literally just spelled it out to him, but Alex trusts Christmas and believes Kevin is still the target.
That's all I've got this week, folks. These people are some of the worst to ever play this game.