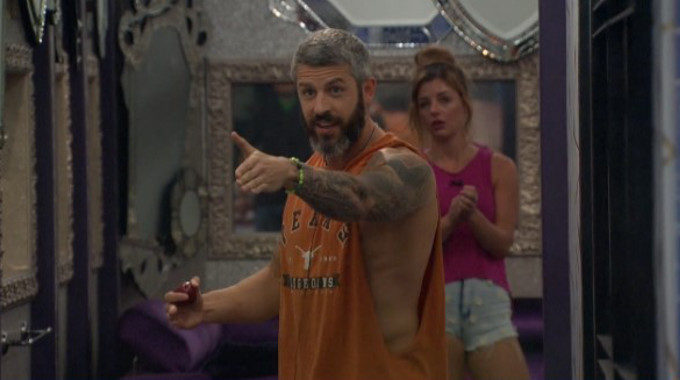 Big Brother 19 Houseguests are closing in on the weekly eviction and this time around they're getting an assist from production when it comes to this week's decision. There's a penalty vote in the mix and it's set to pile on the group's decision.
Five Houseguests will be voting but with a penalty vote coming from Big Brother we'll be seeing six total votes cast on Thursday night. There's no mystery over where these are going or who will be leaving the house next.
Jason left the noms the same at the Veto meeting which makes Matthew and Raven the final noms of the week. That leaves Alex, Christmas, Josh, Kevin, and Paul to visit the Diary Room live on Thursday night.
Everyone is planning to vote out Matthew and after his refusal to follow the rules of the game he's got a sixth vote already set against him. Matthew decided to make sure he left the game instead of Raven so he's been eating regular food, taking hot showers, and sleeping in a regular bed. The goal here is to add as many penalty votes as possible, but I'm not sure you get more than one.
How certain are the HG votes against Matthew? It's fairly cemented. Kevin spoke about trying to get Raven out first, but he'd need two other HGs to join him to even get things to a tie thanks to the penalty vote taking us up to six. I'm not even sure Jason would follow suit though given the choice which means Kevin would need three more HGs to come along for the ride. That isn't going to happen.
Matthew will be evicted on Thursday, if he's not expelled sooner as I'd like to see, and Raven will survive to screech another week.
So what do you think? Will anything change the plans for eviction this week? Cast a vote below for who you think will be evicted and share your thoughts on what's ahead.