We have your results of who was voted off Big Brother 18 last night and what happened with the anticipated blindside and tiebreaker vote leading us in to a critical HoH for the Final 6 HGs.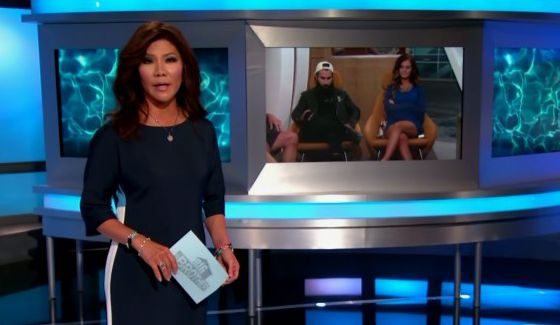 We were watching as the remaining Houseguests decided between voting out Michelle Meyer or Paul Abrahamian as the outgoing HoH Nicole Franzel prepared to step in from the sidelines. One of them would be walking out the front door and off to Jury.
Ready to find out who was voted out and who takes control next? Here is our live recap for Thursday with the latest BB18 results. You can download our Big Brother App, find us on Facebook & Twitter, and get our Email Updates so you never miss anymore Big Brother spoilers all summer.
Alert: New season of Big Brother starts Sept 28th! Seriously! Details on Big Brother Over The Top.
First up we've got the vote and Paul is feeling good while Michelle has been worrying though not enough to ask Nicole, Corey, or Victor even once this week. It's amazing, sad, and true.
Big Brother 18 Week 10 Votes:
Victor votes to evict: Michelle
Natalie votes to evict: Paul
Corey votes to evict: Michelle
James votes to evict: Paul
It's a tie! Nicole needs to break the tie and she votes to evict… Michelle!
Michelle gives a long talk as she walks out the door attacking Nicole. Nicole responds, "see this is why I had to evict you."
Spoilers suggest we'll get the chicken wire & egg competition tonight which hopefully converts to an online endurance competition like we got last year. If that happens then make sure you've got your Live Feeds ready to go because everyone will be in overdrive to secure safety for their side.
Yes, it's the chicken wire comp and HGs have to work eggs across the mesh then aim them down a ramp to take out letters H O H then there's also the chance to make sure you're not a Have-Not by getting an egg in a special basket.
We have a dedicated post to tonight's HoH comp here with live results.
Big Brother 18 Week 11 HoH comp:
When tonight's episode ends we'll be racing back to the Big Brother Feeds to watch the fallout! Join us on there with the Live Feeds' Free Trial & see what the fun is all about.