Even before Michelle was out the Big Brother 18 door last week, The Final Four (Paul, Victor, Nicole and Corey) had James in their sights. And when Victor won Head of Household, it was a done deal. For about five minutes at least.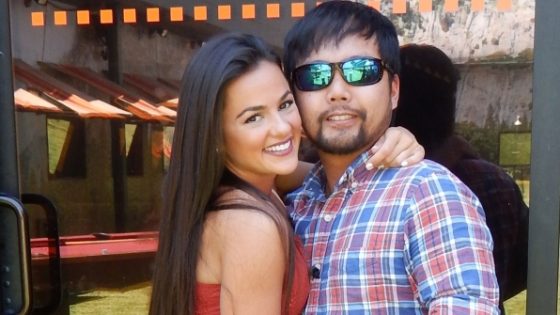 It took almost no time for Nicole and Corey to decide Natalie would be the better option to go this week. Apparently they think she's more of a threat. When really we know that it all boils down to one or two things. Probably both things, really. Let's discuss.
Nicole is jealous of Natalie and has been for quite some time. She constantly talks about how flirty she's been with Corey and how she would tell him he's sexy, and that even before the Live Feeds came on she professed her love for Corey. And as we've seen all season long, Nicole has had zero interest in working with any female in the game. Fans on social media claim that Nicole just doesn't like other women. And I'm not sure they're wrong.
Maybe Nicole and James really do have that preseason alliance. A lot of people have thought it, including myself. Big Brother 8 winner Evel Dick swears by it on Twitter. And I think this theory could have some legs. We heard that BB16 winner Derrick sort of put together his own little army of James, Nicole and Paulie before the season, and even though there's obvious proof against that now, what about just James and Nicole? Even if Derrick had nothing to do with it, Nicole and James have sworn not to put each other up and James was Nicole's mom's favorite HG last season. She must like pranks (eye roll). Anyway, I feel like I'm rambling here, but there's just a lot of proof that Nicole and James have more going on than any of us have seen.
So that leaves us with a pretty clear answer as to which of James and Natalie should go home this week. It depends on the pair. For Paul and Victor, it's a much better idea for James to go home. For Nicole and Corey, it's a much better idea for Natalie to go. Actually, that might not even be what's best for Corey because there's a slight suspicion in the back of my mind that Nicole could even cut Corey for James if it comes down to it.
Victor and Paul don't control the votes this week, so they're kind of backed into a corner with what Nicole and Corey want. But as a foursome, they should all agree on a target and Victor and Paul should push for James to go. But they're all basically on board with getting Natalie out. Paul and Victor are annoyed with Natalie and that's enough for them. For two guys who have really amped up their gameplay the past several weeks, they're taking several steps back this week on this decision.
If James stays this week, then there's a part of me that wants to say — no matter how painful it is — that Nicole might actually be outplaying Paul and Victor. Of course if Paul wins HOH then there's no discussion here. James will go home next unless he wins Veto and then Nicole and Corey will get split up.
And Nicole knows that's a possibility. She and Corey are already practicing for the next HOH because they know they can't let Paul win. Their No. 1 priority is to not lose one of the two of them, but they've yet to say if they'll even go after James if they're in power. Sure they will have ditched Natalie, but that doesn't mean they have to go for James.
And James should be really upset with Nicole and Corey after this past week, but is he? If he's not then we will know almost for certain that there was a pregame agreement and Victor or Paul will be screwed this week.
What do you think? Who should go this week? And will James staying spell trouble for Victor and Paul?